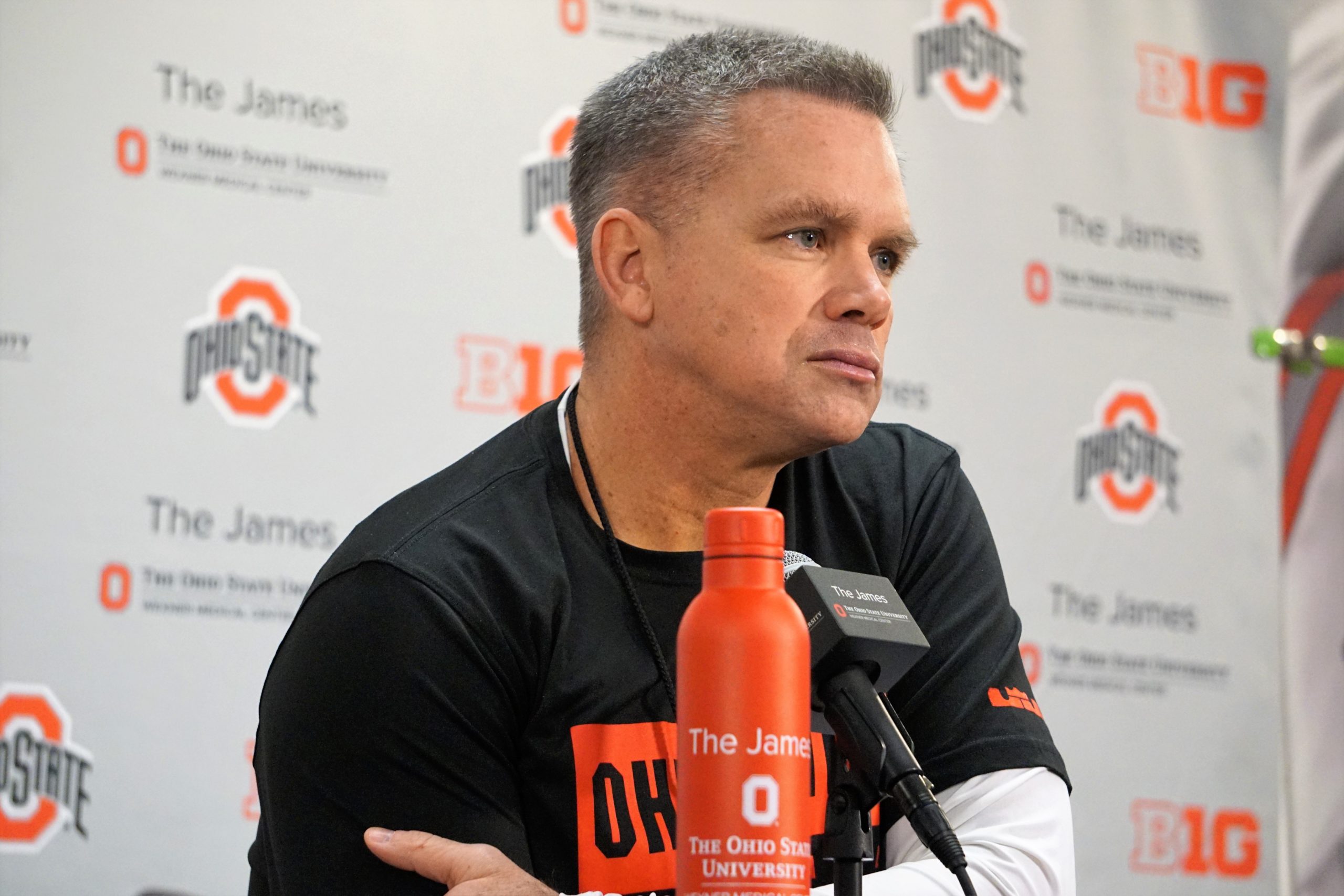 After his first five seasons at Ohio State, men's basketball head coach Chris Holtmann reaffirmed his commitment to the university on May 18 — inking a three-year contract extension that would keep him in his position as the Buckeyes' skipper until the end of the 2027-28 season.
The extension will raise Holtmann's base salary from $850,000 to $1 million per season, according to a copy of the contract obtained by Buckeye Sports Bulletin. Holtmann will also earn $1,365,000 in media payments from this season until June 30, 2025, which rises from $1,315,000 from his initial contract. His media payments will rise to $1,665,000 from July 1, 2025 until the contract ends in 2028.
Holtmann is still slated to make $10,000 annually from a beverage-sponsorship clause in his contract, as well as $825,000 from an equipment sponsorship clause. Both payments remain the same from his pre-extension agreement.
Since taking over the Buckeyes in 2017, Holtmann has amassed a record of 107-56 and has not won less than 20 games in a season. Ohio State has made the NCAA Tournament in four of his five seasons, with the lone absence coming in 2020 when the tournament was canceled due to the pandemic — the Buckeyes were 21-10 at the time of the season's cancellation.
During a press conference in July, Holtmann expressed gratitude to Ohio State for giving him the opportunity to continue coaching at the university.
"I'm really excited about the future. I'm grateful for the trust of the administration," Holtmann said August 1. "I have great love for Ohio State. I love being the head coach at Ohio State."