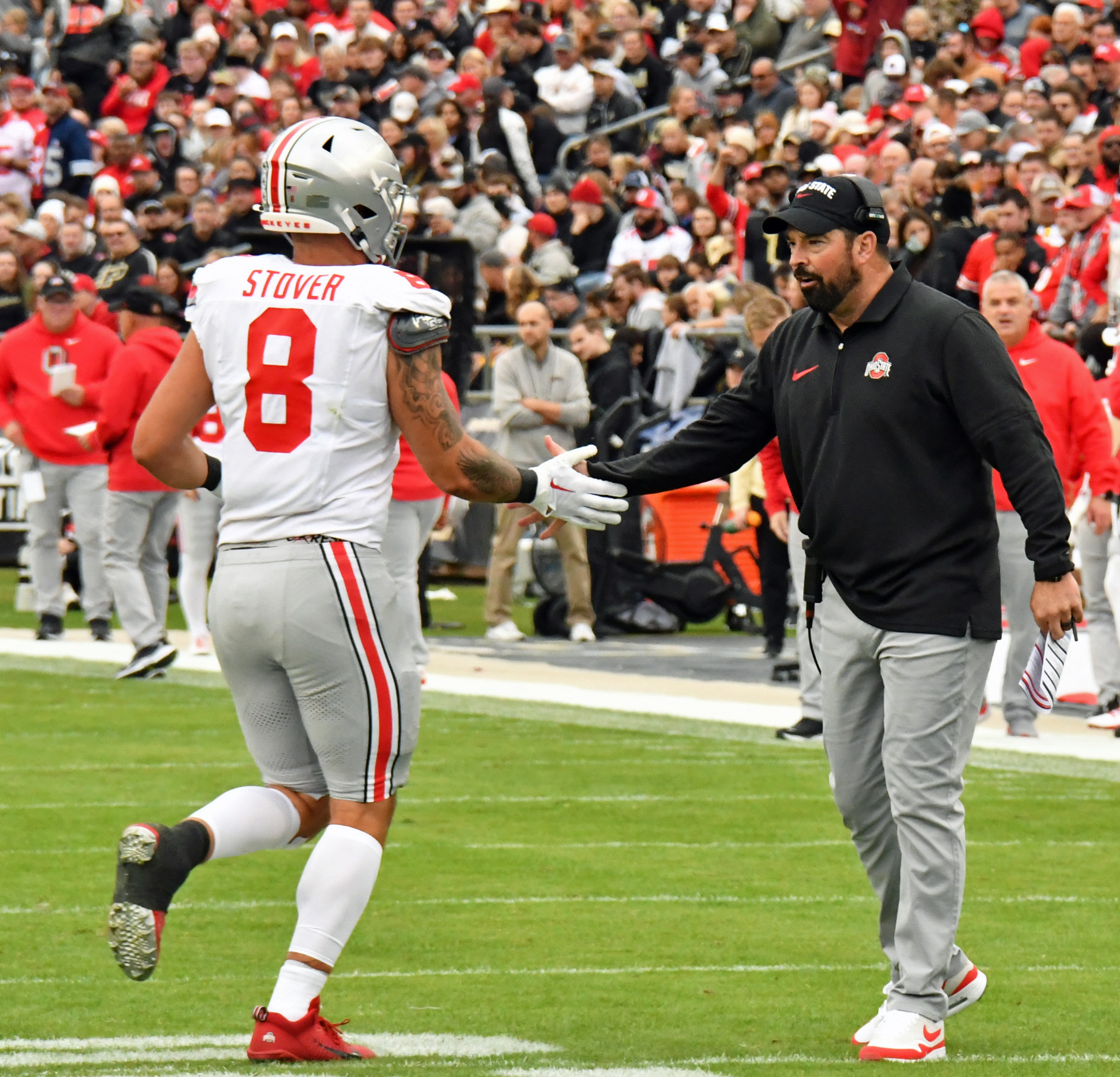 A trio of Ohio State players earned midseason All-American honors Wednesday, as cornerback Denzel Burke, wide receiver Marvin Harrison Jr. and tight end Cade Stover were named second-team All-Americans by The Associated Press.
Burke has been a standout for Ohio State's defense this season, totaling eight talkies, a tackle for loss, an interception and eight pass breakups, though his status is up in the air for the Buckeyes' matchup against Penn State on Saturday. Burke was named a second-teamer along with Kentucky's Maxwell Hairston, while Alabama's Kool-Aid McKinstry and Missouri's Kris Abrams-Draine were first-teamers.
Harrison and Stover have led the way for Ohio State's offense, with Harrison collecting 31 receptions for 604 yards and five touchdowns, while Stover is on track to demolish almost every tight end single-season receiving record for the Buckeyes with 23 catches for 359 yards and three touchdowns.
Harrison was a second-team along with Oregon's Troy Franklin and South Carolina's Xavier Legette, while LSU's Malik Babers, Missouri's Luther Burden III and Washington's Rome Odunze were named to the first team. The first-team tight end ahead of Stover was Georgia's Brock Bowers, who is expected to miss the rest of the regular season after undergoing surgery, potentially putting Stover in line for first-team All-American honors if he can continue on his pace.
Other midseason honors for the Buckeyes include defensive tackle Tyleik Williams, who was named a midseason All-American by ESPN and a second-teamer by The Athletic. Burke was named to the first-team by The Athletic, while Harrison earned second-team honors from the publication.