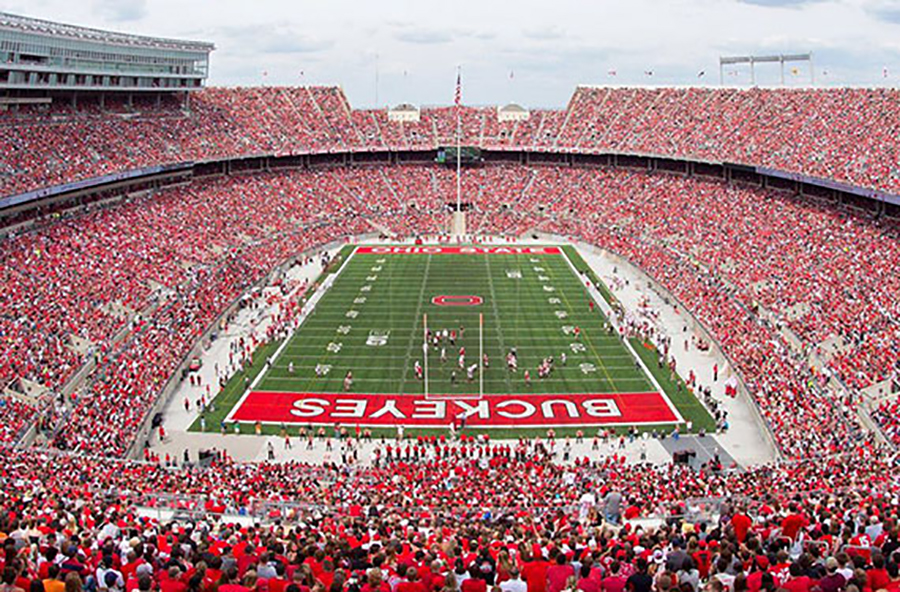 Ohio State announced three future nonconferences matchups earlier this month, with home contests set against Marshall on Sept. 21, 2024, Nevada on Sept. 1, 2029, and Charlotte on Sept. 8, 2029. While the program is still several years away from taking the field for those games, contract details have been released for those matchups, including what the Buckeyes will pay the visiting teams.
According to a public records release, Ohio State will pay Marshall $1.6 million and will pay $1.8 million to both Nevada and Charlotte, with payments required by Feb. 28 of the year following the game.
The Buckeyes will make 500 complimentary tickets available to Marshall along with 5,000 tickets for purchase, while Nevada and Charlotte will be limited to 400 complimentary tickets and 2,000 tickets available for purchase.
Ohio State's game against Marshall will replace a previously scheduled matchup at Washington, which was canceled by the Buckeyes in February, who will pay a $500,000 fee for doing do. The rest of Ohio State's nonconference schedule in 2024 includes Southern Miss on Aug. 31, 2024, and Western Michigan on Sept. 7, 2024.
Other scheduled contests for Ohio State include hosting Texas on Aug. 30, 2025, and UConn on Oct. 18, 2025; hosting Ball State on Sept. 5, 2026, at Texas on Sept. 12, 2026, and hosting Kent State on Sept. 19, 2026; hosting Bowling Green on Sept. 4, 2027, and Alabama on Sept. 18, 2027; hosting Buffalo on Sept. 2, 2028, and at Alabama on Sept. 9, 2028; and home-and-home series with Georgia (2030-31), Oregon (2032-33) and Boston College (2035-36).