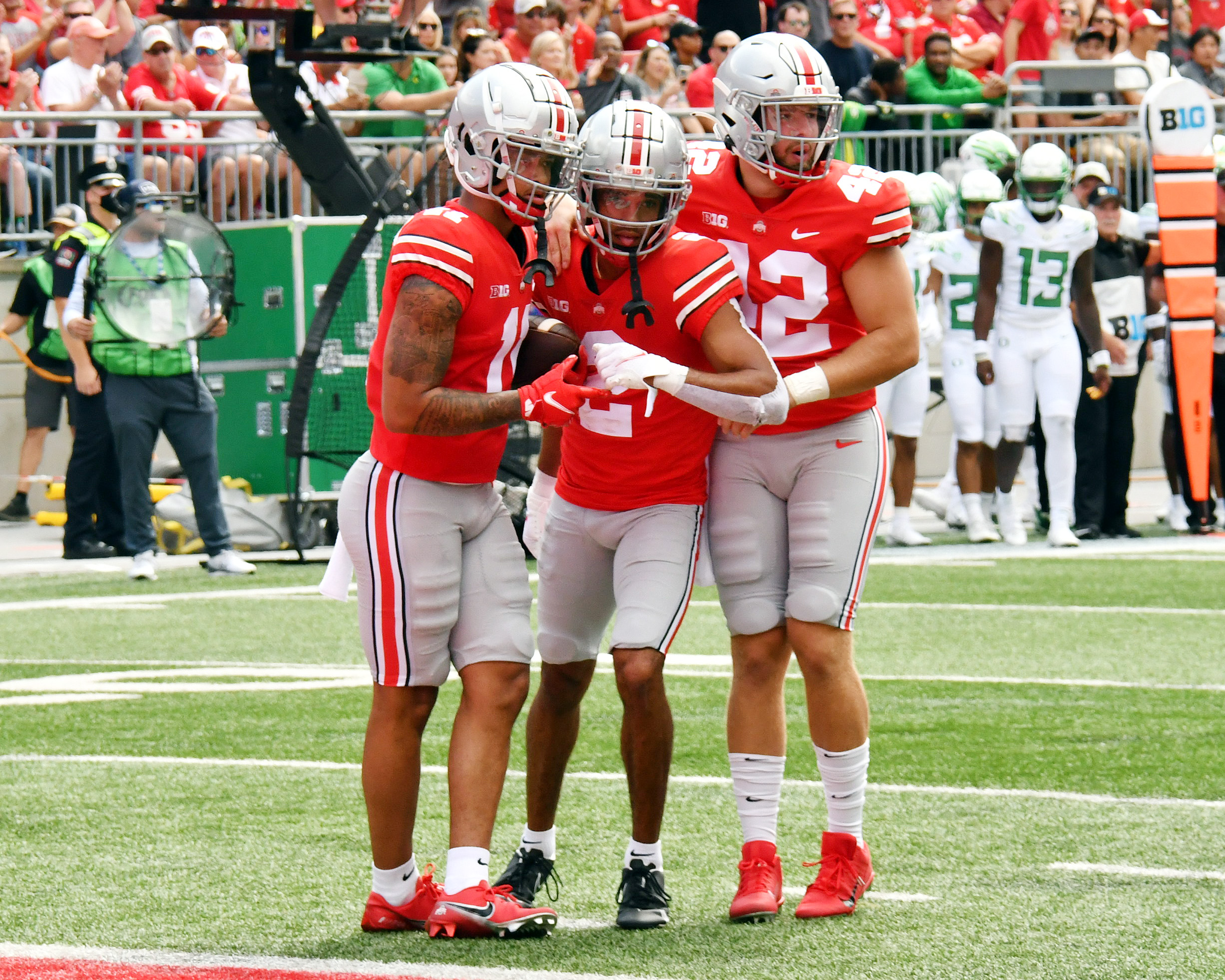 Chris Olave returned to Ohio State for his senior season instead of entering the NFL draft, and because of that, he is now in the running for three program records: receptions, receiving yards and receiving touchdowns.
Entering the season, Olave had 111 catches for 1,775 yards and 22 touchdowns. That left him 91 catches, 1,124 yards and 13 touchdowns short of the records held by K.J. Hill (201 catches), Michael Jenkins (2,898 yards) and David Boston (34 touchdowns).
After four catches for 117 yards and two touchdowns against Minnesota, Olave upped those totals to 115 receptions, 1,892 yards and 24 touchdowns. Against Oregon, despite the loss, Olave put up some gigantic numbers in two of the three categories.
Olave had 12 catches for 126 yards in the 35-28 defeat, but was held without a touchdown in the effort. That puts him at 127 receptions, 2,018 yards and, still, 24 touchdowns, but he is well on his way to having a chance at all three program records.
Currently, he is 75 catches, 891 yards and 11 touchdowns from breaking the records in front of him, and the pace he is on is favorable. Over a 14-game season (regular season, Big Ten championship, bowl/playoff game) Olave's 16 receptions for 243 yards and two touchdowns would become 105 catches for 1,701 yards and 14 touchdowns, all of which would be enough to make history.