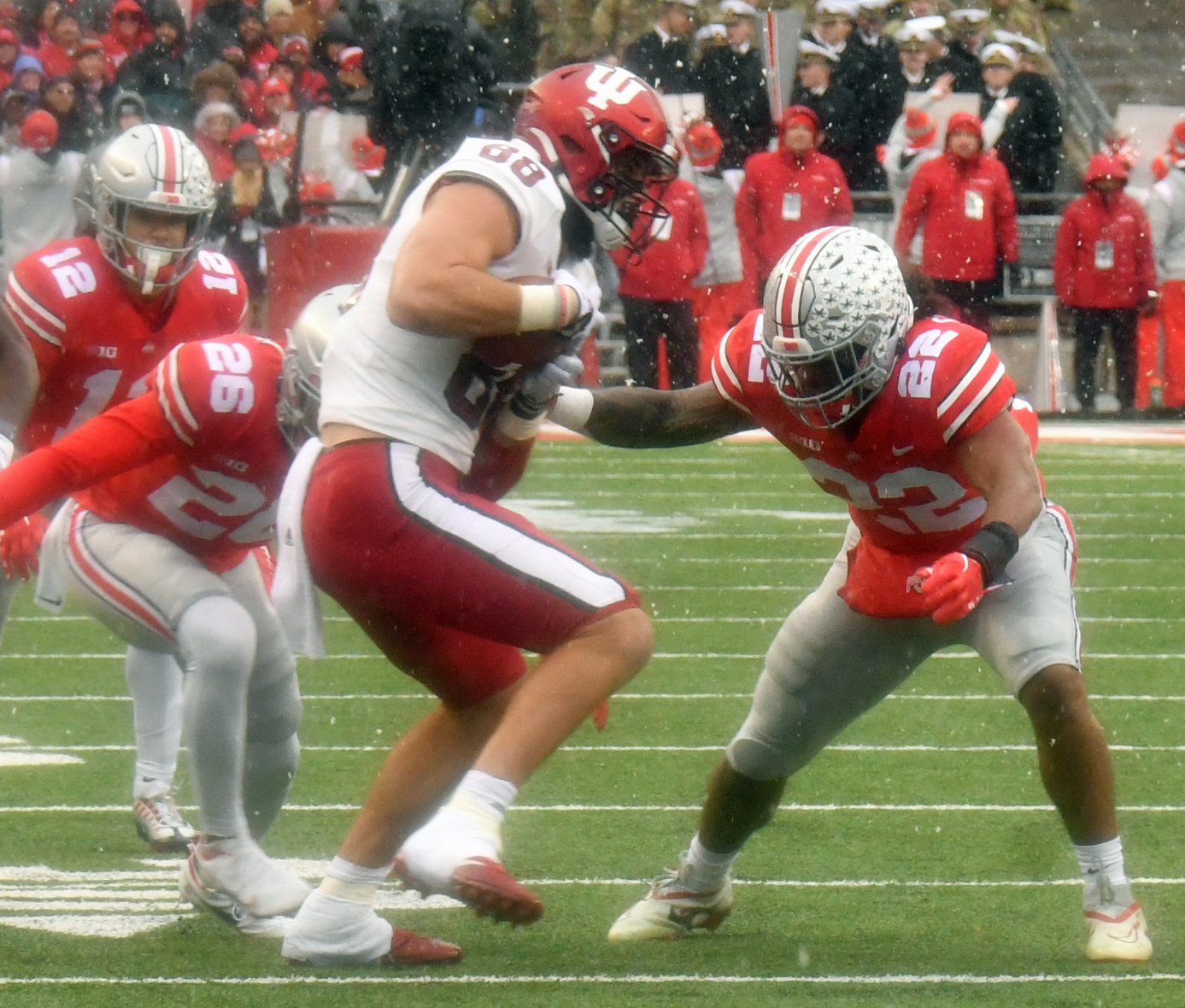 After serving as a starter on Ohio State's improved defense this season, linebacker Steele Chambers announced that he will remain a Buckeye for the 2023 season on Dec. 14.
Citing a drive to get a third year at linebacker under his belt, Chambers will utilize his fifth-year option to continue to develop at the position. 
"I feel like I've progressed in my knowledge of the game but I think there's a lot more that I need to learn," Chambers said. "I feel like I'm pretty mature as far as linebacker savviness." 
Chambers began his Ohio State career as a running back but ultimately flipped over to linebacker during fall camp in 2021. Although he had to deal with the learning curve of playing a new position, Chambers saw considerable time at linebacker during the 2021 campaign, amassing 47 tackles — five for loss — and an interception in his first season at the position. 
While Chambers settled into the role in 2021, he emerged as an impactful member of Ohio State's improved defense in 2022. Slotting in alongside Eichenberg, Chambers racked up 69 tackles (six for loss), 1 1/2 sacks, an interception and a pair of pass breakups.
Chambers will undoubtedly fill back into one of Ohio State's two starting linebacker positions next season.