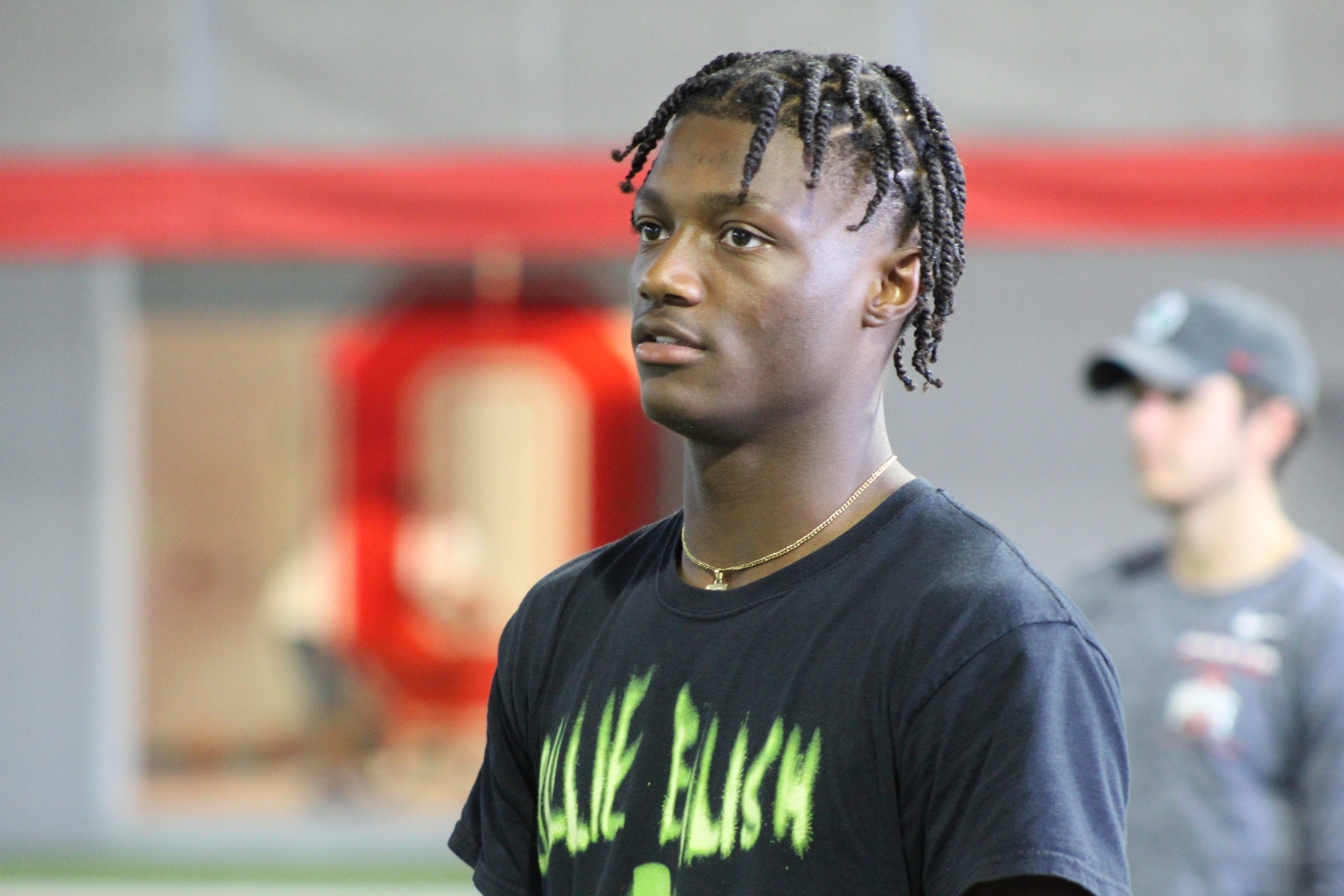 Ohio State held a scrimmage on Saturday as part of the Buckeyes' sixth spring practice session, and following the workout, a pair of new Buckeyes became official members of the team.
Cornerback Davison Igbinosun, who transferred to Ohio State from Ole Miss, and freshman wide receiver Carnell Tate, an early enrollee, both lost their black stripes following the scrimmage.
Igbinosun and Tate become the first of Ohio State's early enrollees to lose their black stripes, though offensive linemen George Fitzpatrick and Tegra Tshabola already lost their black stripes this spring, bring the total to four so far this spring.
Tate is looking to break through in a crowded receiver room, entering as a four-star prospect out of IMG Academy in Bradenton, Fla. Igbinosun has already made an impact since arriving on campus, as he's been a standout through the first several spring practices for the Buckeyes.
"(His) physicality you see for sure," Day said earlier this spring. "That length, once you get your hands on him when you have that type of length, it makes it hard for the receiver. Also, being a zone corner and having that type of length and size allows you to cover more ground and get your hands on more balls. For him, he's got experience playing in the SEC as a freshman, so I think that helps with his confidence."