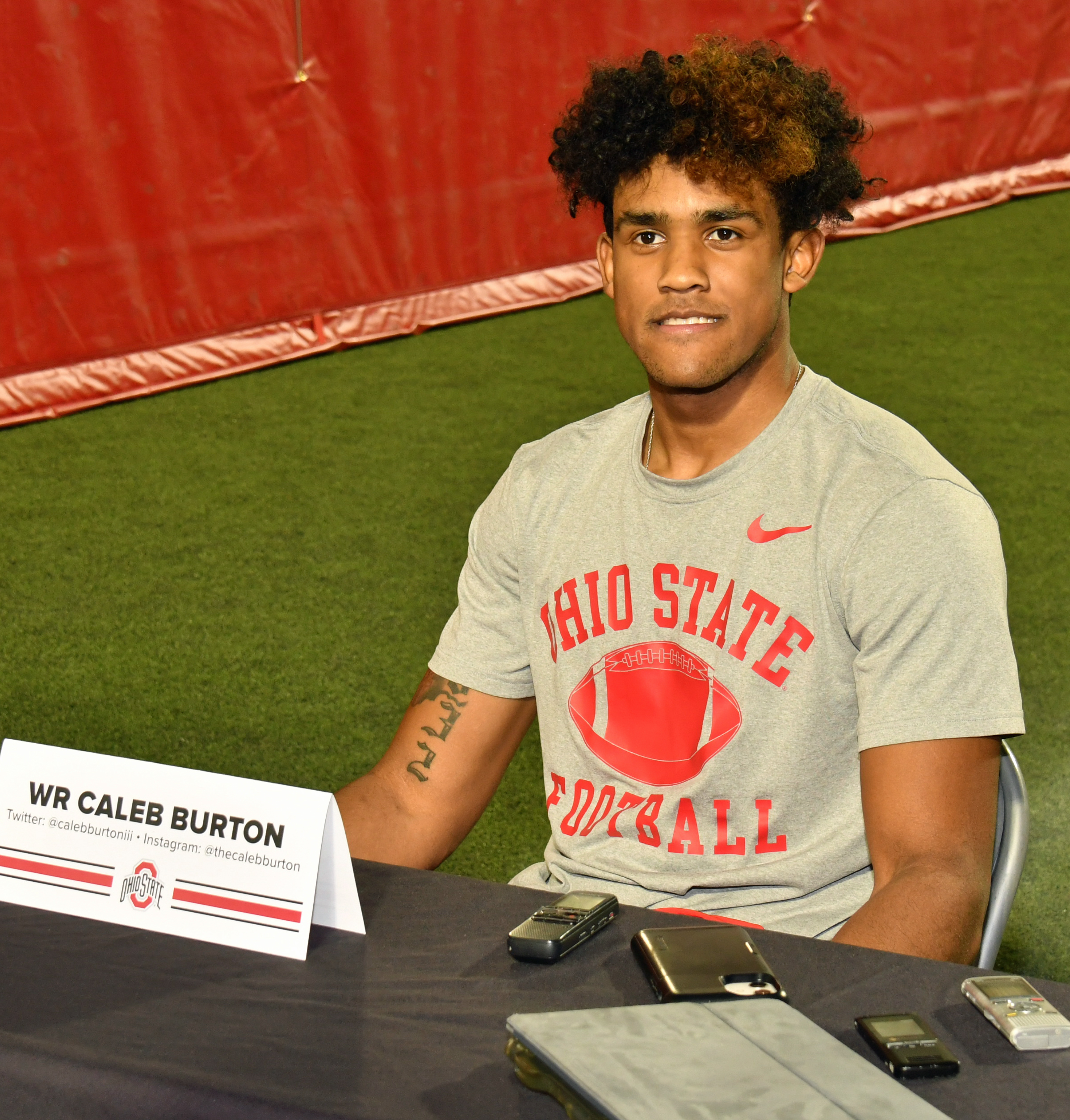 Ohio State redshirt freshman wide receiver Caleb Burton has entered college football's transfer portal, per reports.
Burton didn't play a snap for the Buckeyes during his freshman 2022 season. He saw some progress in bowl practices, shedding his black stripe, but an injury during the spring left him buried on a loaded wide receivers depth chart in Columbus. In addition, freshman wide receiver Carnell Tate passed all the team's second-year receivers to take first-team reps during spring practice.
Out of high school Burton (6-0, 165) was rated the nation's No. 132 prospect and No. 22 wide receiver in the 247Sports composite, a four-star pass catcher from Austin (Texas) Lake Travis.
Ohio State is now down to 87 scholarship players on its roster for the 2023 campaign. NCAA rules state the team must be down to 85 before the start of fall camp.
Of the 88 prior to Burton's departure, 13 were wide receivers, more than enough to fill out four lineups in the Buckeyes' three-receiver base set offensively. Three receivers still remain from Burton's recruiting class, that of 2022: Kojo Antwi, Kaleb Brown and Kyion Grayes. All were four-stars. Brown and Grayes each made one catch last season.
Burton enters the portal with four years of eligibility remaining. He will be eligible to play immediately for his next team under the NCAA's one-time transfer rule.