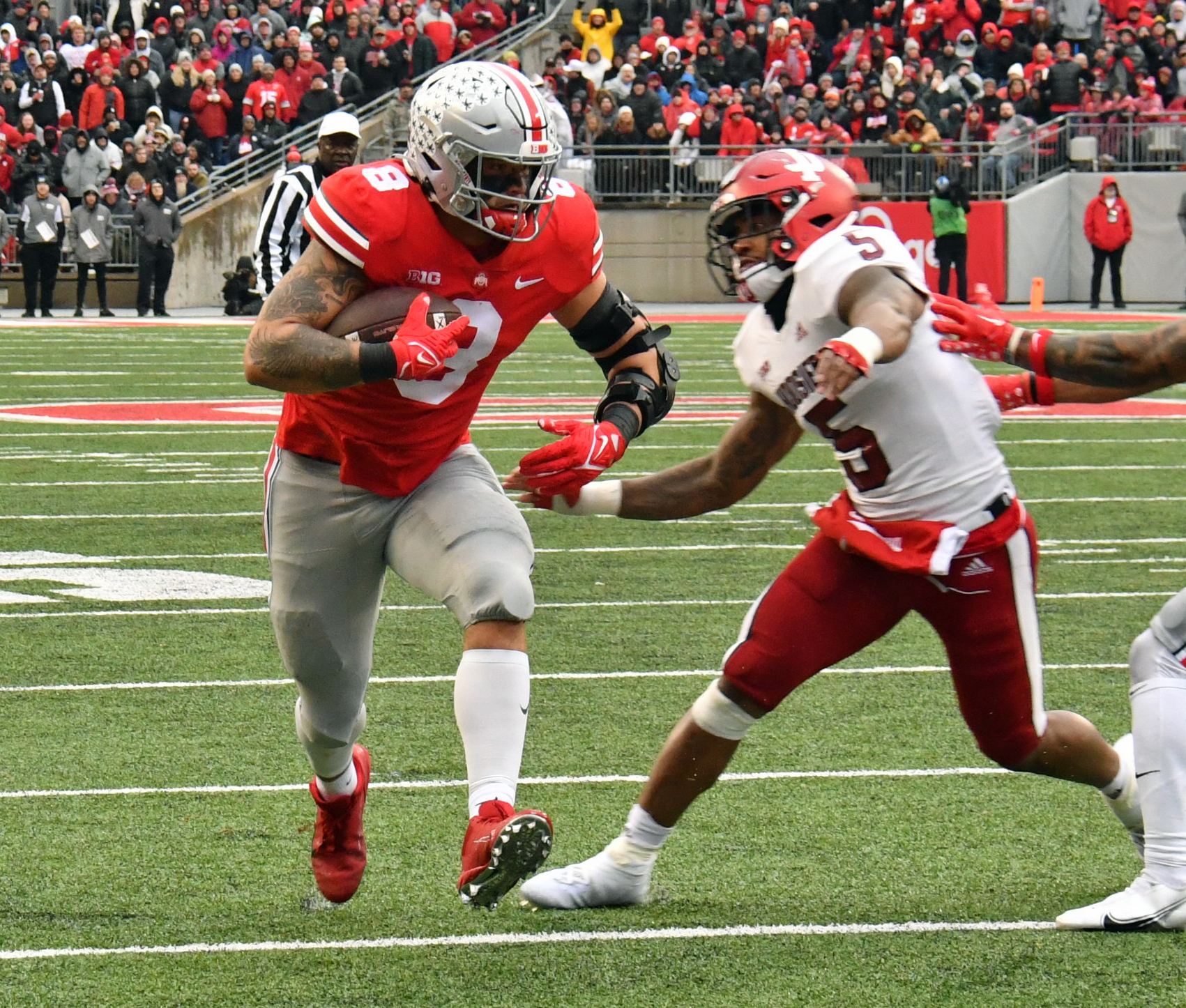 Ohio State tight end Cade Stover was taken to a local hospital in Atlanta for precautionary reasons due to back spasms after sustaining a back injury during the first quarter of the Chick-Fil-A Peach Bowl on Saturday.
Stover attempted to hurdle a Georgia defender on his lone reception of the game with 3:15 to play in the first quarter but instead landed hard on his back, causing him to come off of the field. Stover finished the evening with seven receiving yards.
Stover was Ohio State's leading receiver at the tight end position this season, hauling in 35 receptions for 399 yards and five touchdowns. The Buckeyes have mixed in fullback/tight end Mitch Rossi, third-year tight end Joe Royer and second-year Sam Hart in Stover's absence. Royer is the only player of the trio to tally a reception, picking up nine yards.
Georgia also lost a tight end of its own, as Darnell Washington sustained a lower-body injury in the first half and returned to the Georgia locker room on crutches and in a boot.