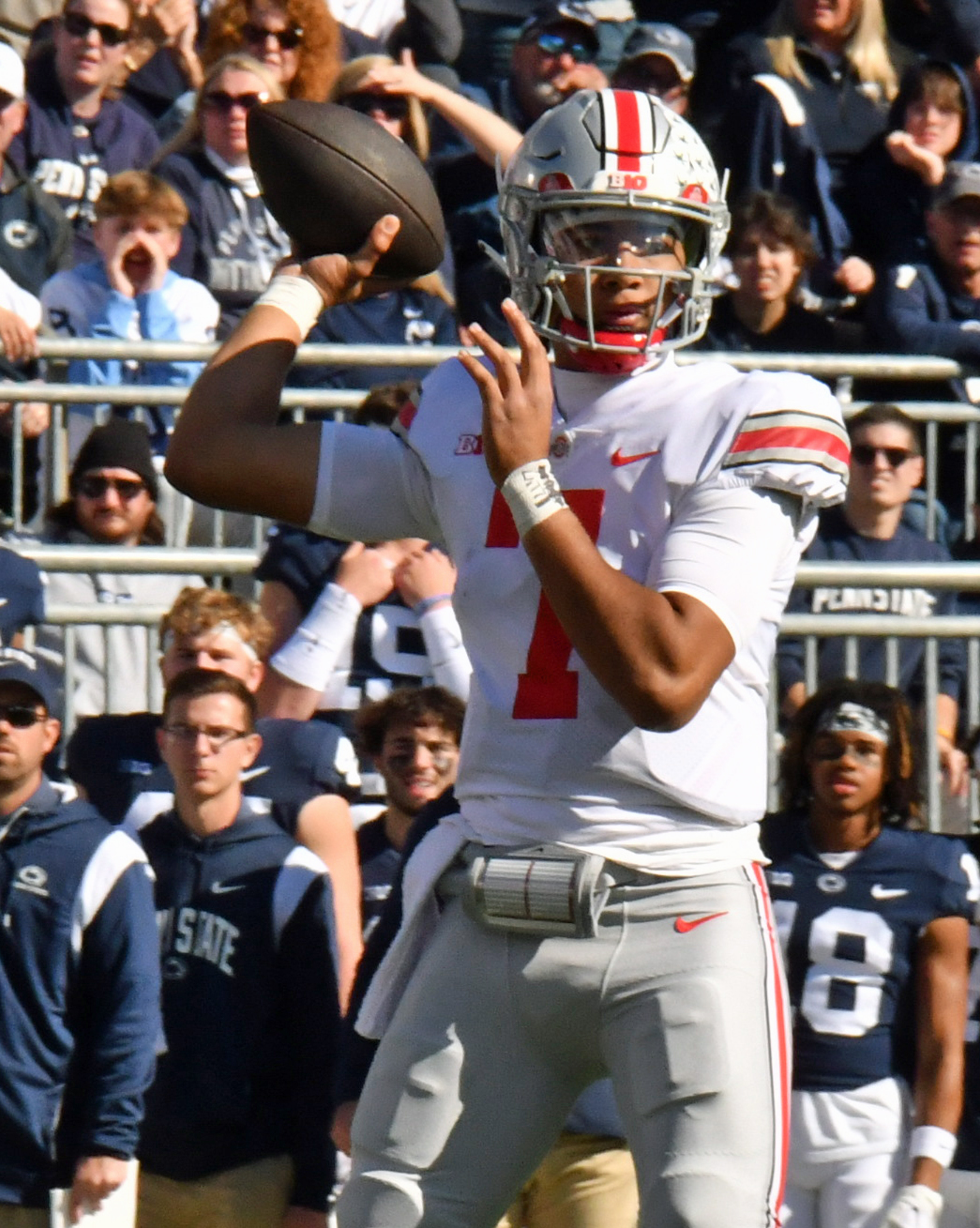 When the Carolina Panthers traded up to take over the No. 1 selection in the 2023 NFL Draft, it was viewed by most as an indication that former Ohio State quarterback C.J. Stroud would be picked at that spot. That idea was further cemented when the Panthers sent a contingent of over a dozen people to Ohio State's Pro Day in late March, with the organization getting a good look at their presumed pick.
Now, with the NFL Draft just a week away, it appears that Stroud may no longer be heading to Carolina with the top pick. According to BetMGM, former Alabama quarterback Bryce Young is expected to be the top selection, with Stroud, Florida quarterback Anthony Richardson and Kentucky quarterback Will Levis with the next-best odds to be taken first.
With Stroud no longer expected to be taken first and the Houston Texans at No. 2 reportedly not as high on the other quarterbacks in the draft besides Young, Stroud could fall to No. 3, with the Arizona Cardinals likely to draft out of the pick to a quarterback-needy team, or to the Indianapolis Colts with No. 4, which would be more than happy to take Stroud considering that just weeks ago he was expected to be the top pick.
If Stroud is taken with any of the first three picks, he would become the highest-drafted quarterback in Ohio State history, surpassing Art Schlichter, who was taken by the Baltimore Colts with the No. 4 pick in the 1982 NFL Draft. But even if he falls to four or beyond, he would still be the third first-round quarterback from Ohio State in the last five drafts.