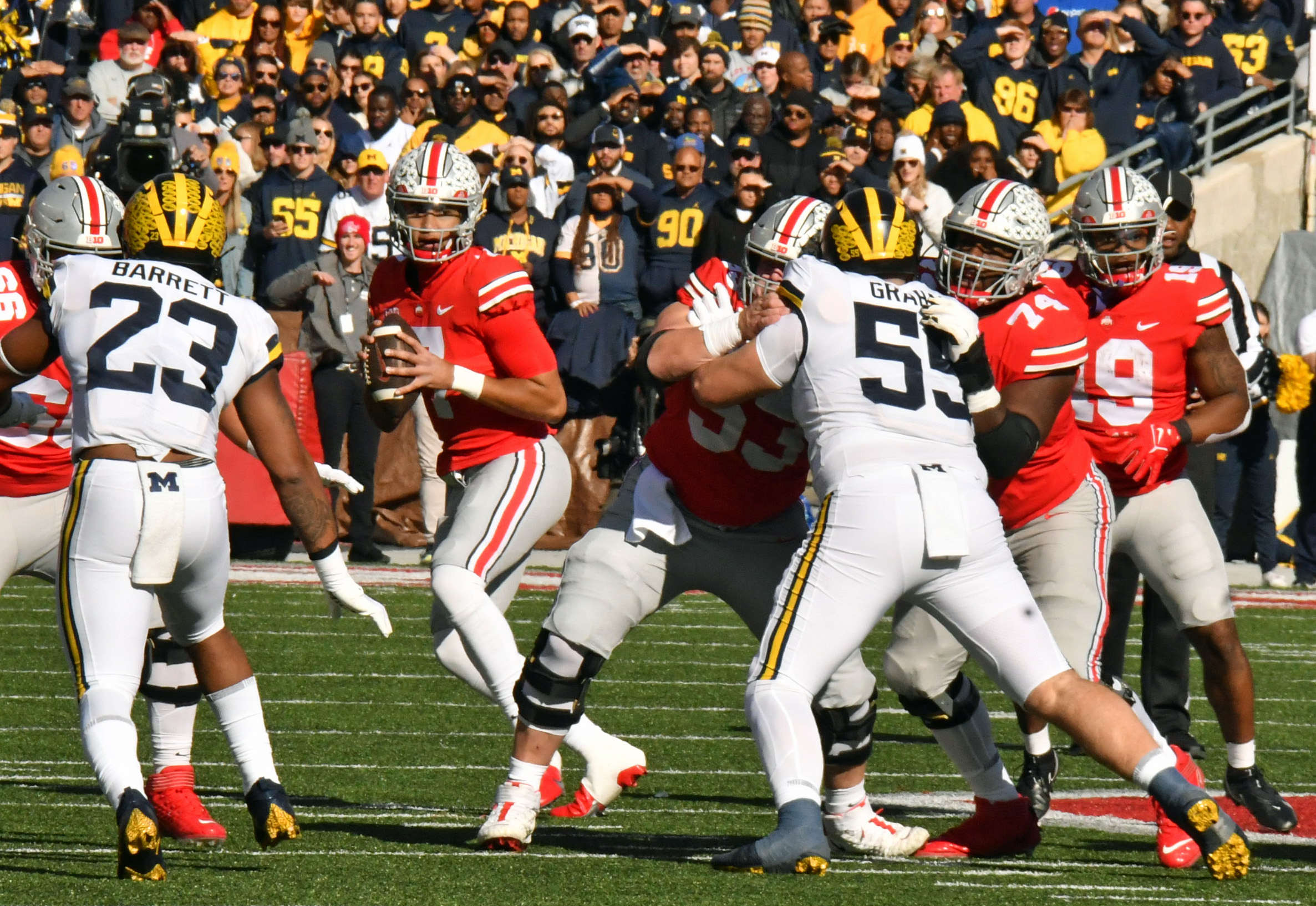 As award season ramps up around college football, Ohio State quarterback C.J. Stroud finds himself in the running for yet another annual award.
Stroud was named as a finalist for the Walter Camp Player of the Year Award — which is annually bestowed upon the most outstanding player in college football, as voted on by Division I FBS head coaches and sports information directors — on Wednesday.
Stroud was also pegged as a finalist for the Maxwell Award, which is given to the best player in college football, and the Davey O'Brien Award — which honors the best quarterback in college football. Both awards are voted on by a pool of sportswriters and NCAA coaches.
This season, Stroud completed 66.2 percent of his passes, racking up 3,340 yards and 37 touchdowns. For his efforts, he was named the Big Ten Graham-George Offensive Player of the Year and the Big Ten Griese-Brees Quarterback of the Year on Wednesday.