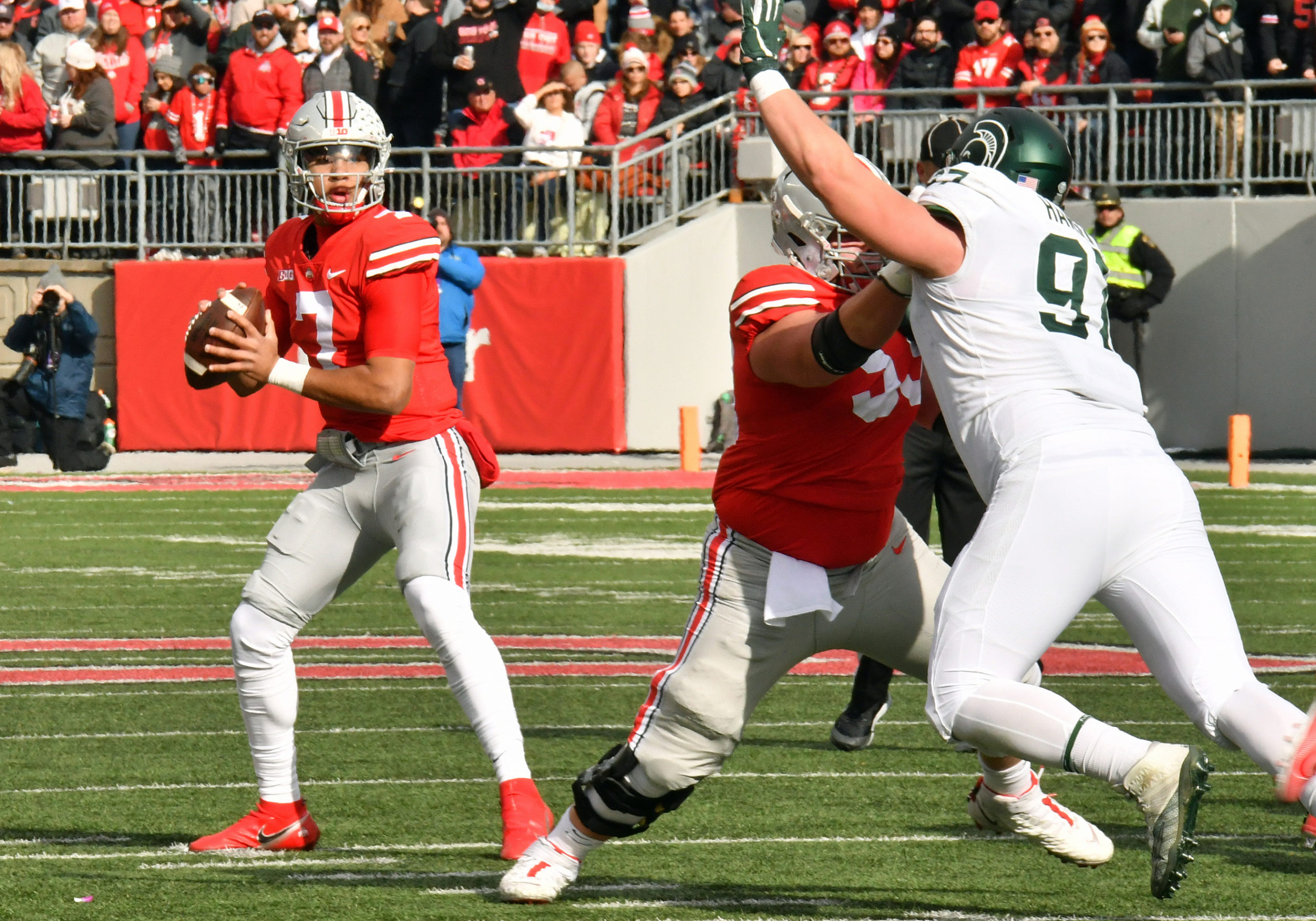 For the seventh time this season, No. 7 has earned the nod for Big Ten Freshman of the Week honors. C.J. Stroud was announced as the weekly award winner by the league on Monday after his incredible 32-of-35 passing performance for 432 yards and six scores in Ohio State's blowout victory over No. 7 Michigan State, 56-7.
Along with the freshman distinction, Stroud was named the league's Offensive Player of the Week, his second such award of the season and the second straight for the Buckeyes, who placed receiver Garrett Wilson on that line a week ago.
Stroud was joined on the list of honorees by Defensive Player of the Week Isaiah Gay, a linebacker from Illinois. In a losing effort against Iowa, Gay had 10 tackles, 5 1/2 of which went for a loss, and one sack.
Penn State kicker/punter Jordan Stout won his second consecutive Specialist of the Week title with an eight-punt performance that saw the Nittany Lions down four inside the 10-yard-line and six inside the 20. Stout also hit touchbacks on all of his kickoff attempts.