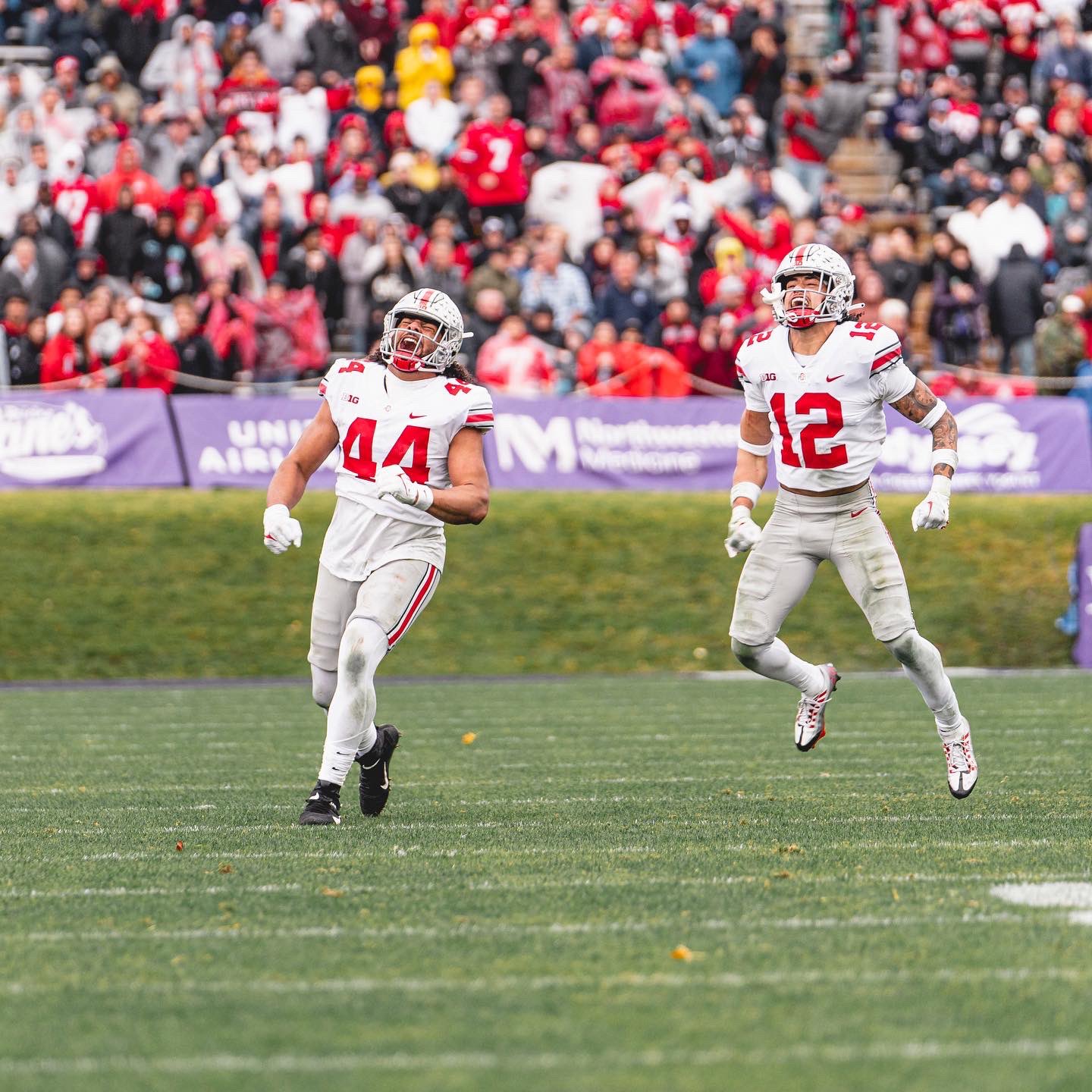 Jack Emerson, BSB: Ohio State's performance against Northwestern didn't provide many options for Buckeye Leaf recipients, however linebacker Tommy Eichenberg remained a steady presence for the OSU defense and is one of the few players deserving of recognition.
Eichenberg keyed several third-down stops for the Ohio State defense, while racking up yet another double-digit tackling output, finishing the game with 13 total and 10 solos. Eichenberg added a tackle for loss while aiding the Buckeye defense, which dealt with several unorthodox formations from the Northwestern offense, to holding the Wildcats to just 285 total yards.
Andy Anders, BSB: My Buckeye Leaf goes to third-year safety Lathan Ransom, who continued excelling against Northwestern after grabbing the starting "bandit" position earlier this season.
Ransom collected nine tackles, serving as a sweeper on the back end of Ohio State's defense. Five of his stops were solo takedowns.
The Arizona native was a top reason why the Buckeyes held Northwestern to 3.5 yards per carry, 279 total yards of offense and seven points on its home field.
Braden Moles, BSB: When Ohio State's offense struggled, the one man that helped turn things around was punter Jesse Mirco, who became a weapon for the Buckeyes in their win over the Wildcats.
Mirco launched seven punts for a whopping 352 yards, and average of 50.3 yards per boot. He set a new career mark with a 77-yarder in the first half, and late in the third quarter, he pinned the Wildcats at their own 4-yard line with a 48-yard punt.
Field position was a pivotal part of Ohio State's win, and Mirco was arguably the biggest part of the Buckeyes flipping the field.