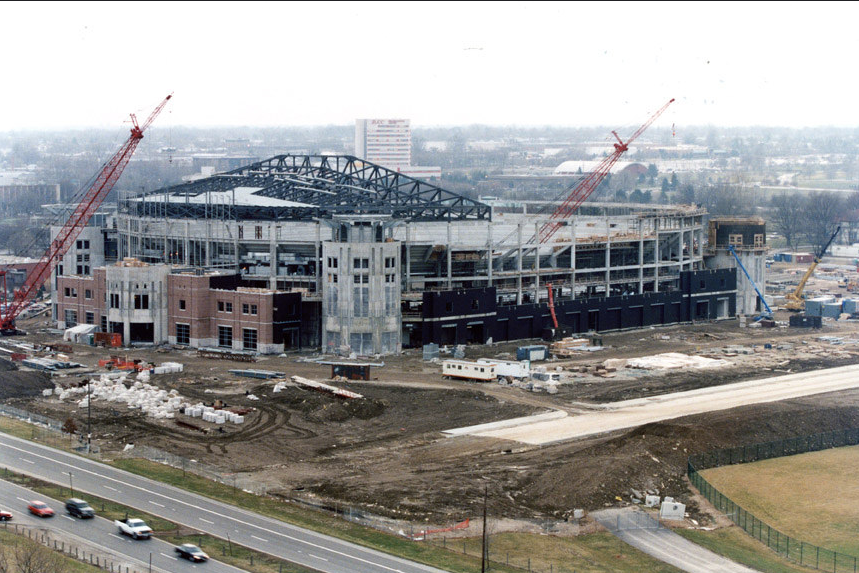 Like it or not, 25 years ago Ohio State revealed its plans to build a new basketball and hockey arena. 
While the Buckeyes' $75 million facility has faced its fair share of critics since its inception, it is undoubtedly a part of the school's illustrious history.
This installment of BSB Reprints features our in-depth coverage of the plans to build the Schottenstein Center, with a story on the coaches' praise, in addition to a story on the building schemes for the adjacent Bill Davis Stadium.
.
Download PDF