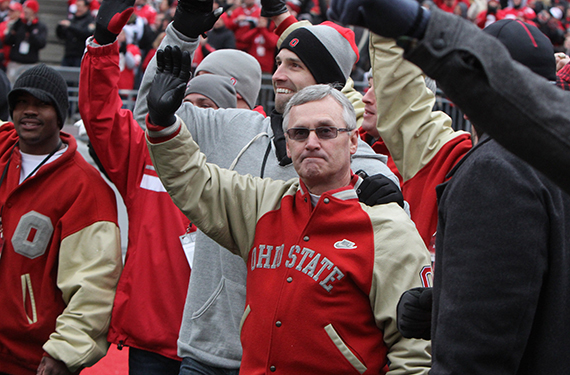 For the 40th anniversary of Buckeye Sports Bulletin, we will select a standout Ohio State football game that was played in the corresponding week in our first 39 years of publishing and running stories from the original BSB coverage.
Nineteen years ago, first-year head coach Jim Tressel led Ohio State to a 26-20 victory over rival Michigan in his first year at the helm to back up his famous '310 Days' speech.
This installment of BSB Reprints includes our in-depth coverage of the Buckeyes' win over the Wolverines, with quotes from players and coaches, thorough offensive and defensive analyses, and a column covering the action.
.
Download PDF