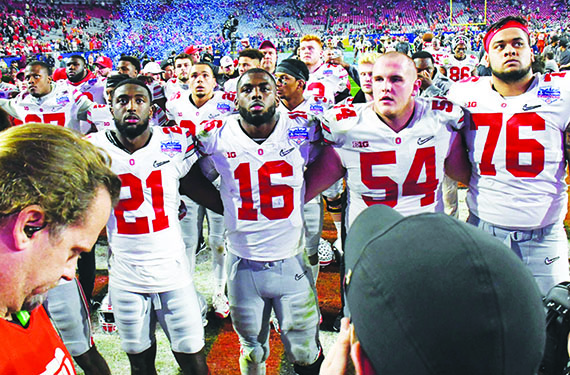 Nearly three years ago, Ohio State faced off against Clemson in the 2016 Fiesta Bowl in the first round of the College Football Playoff. 
The Buckeyes were led by Urban Meyer and quarterback J.T. Barrett at the time, while Dabo Swinney and Deshaun Watson guided the Tigers. Clemson dominated the Scarlet and Gray by way of a 31-0 blowout.
With another showdown with Clemson just two days away, we dived into the Buckeye Sports Bulletin archives and looked back at that game. 
This installment of BSB Reprints includes our coverage of that disappointing loss to the Tigers following the 2016 season.
.
Download PDF