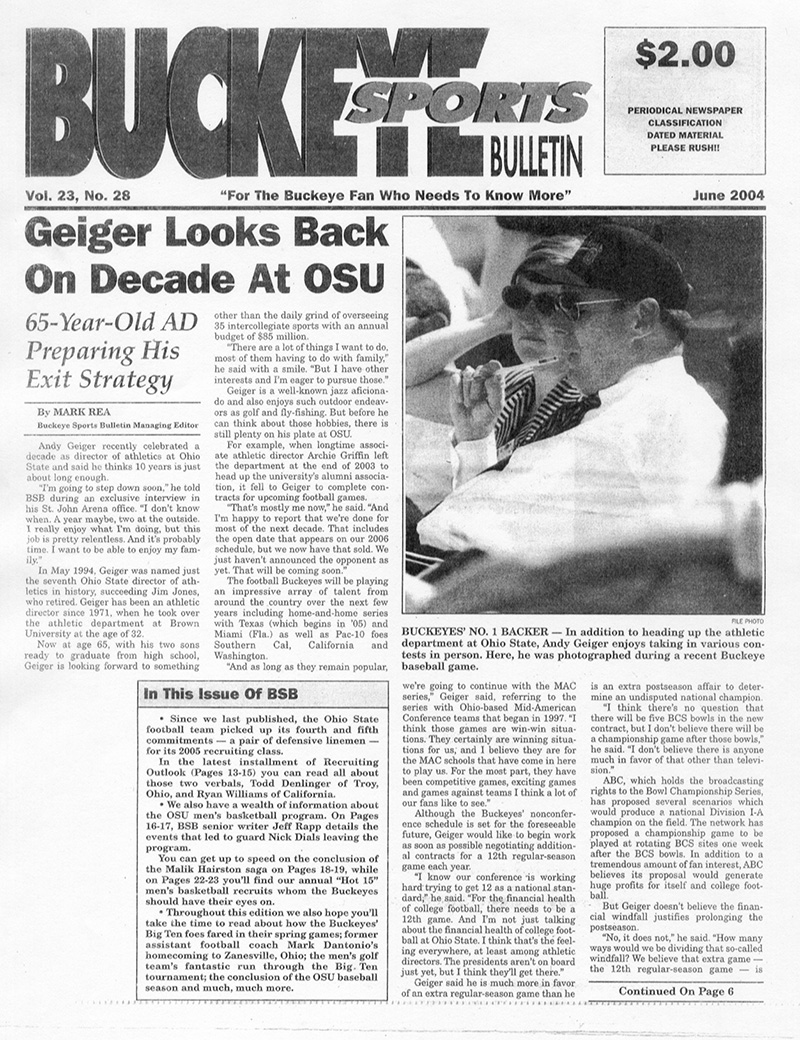 A week ago we delved into Andy Geiger's hiring as Ohio State athletic director from 25 years ago, reprinting the issue of Buckeye Sports Bulletin covering that event.
This week we look back 15 years ago to the issue of BSB covering Geiger's resignation.
Click the button below or the image on the left to open the latest BSB reprints.
Download PDF