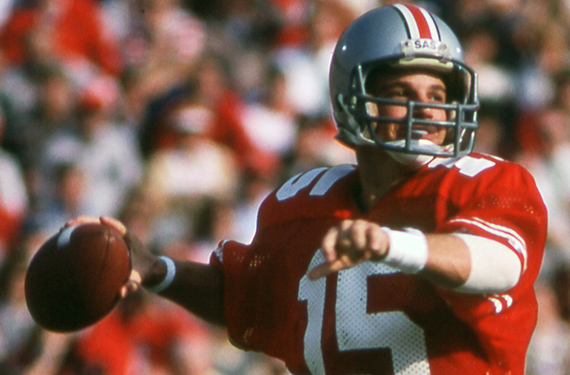 For the 40th anniversary of Buckeye Sports Bulletin, we will select a standout Ohio State football game that was played in the corresponding week in our first 39 years of publication and running stories from the original BSB coverage.
On Sept. 17, 1983, the sixth-ranked Buckeyes traveled to Norman, Okla., to take on the second-ranked Sooners for the second part of a home-and-home series that saw the first game in Columbus in 1977, which resulted in a 29-28 Oklahoma victory.
Led by a senior captain John Frank at tight end and senior captain Rowland Tatum at linebacker, the Buckeyes avenged the loss with a 24-14 win in Norman.
This installment of BSB Reprints includes our in-depth coverage of Ohio State's upset of Oklahoma in 1983, with stories from the game and a subsequent column, as well as additional features on former offensive linemen Jim Lachey and Kirk Lowdermilk.
.
Download PDF