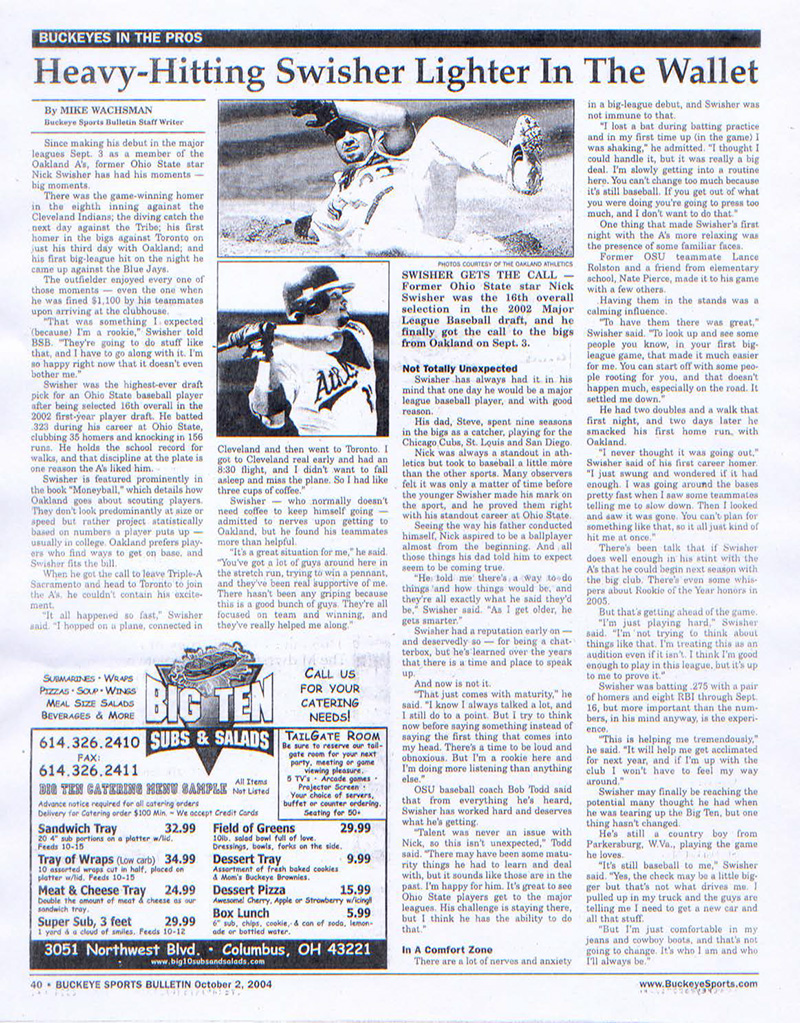 The Ohio State baseball team concluded its 2019 season with a historic Big Ten tournament run and NCAA Regional appearance, with Dominic Canzone leading the way.
The junior right fielder led the No.7-seed Buckeyes to win the Big Ten tournament title, becoming the lowest seed to ever be crowned tourney champs. Canzone, a team captain, reached base safely in Ohio State's final 59 games of the campaign, breaking the previous program record of 51 straight games, set by Nick Swisher in 2002.
Swisher also led Ohio State to a Big Ten tourney title as a junior, hitting .348 with 10 homers and 52 runs batted in. Canzone capped his third season as a Buckeye with a .345 average, 16 home runs and 43 RBI.
In this installment of BSB Reprints, we look back at some of our coverage of Swisher, ranging from his Athletics teammates fining him as an MLB rookie in Oakland to his early success with the Yankees.
Click the button below or the image on the left to open the latest BSB reprints.
Download PDF