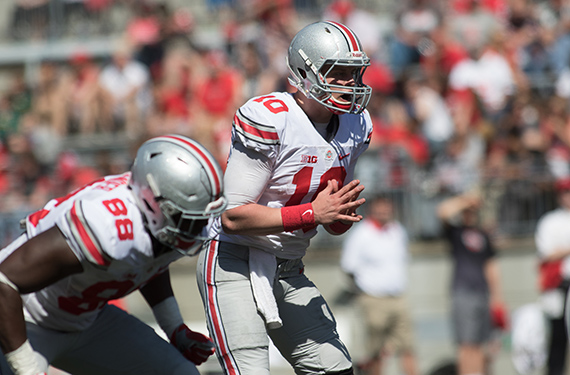 More than five and a half years ago, the No. 26 quarterback in the 2015 class from the Plains (Ohio) Athens committed to Ohio State. That quarterback would become the 2019 Associated Press Player of the Year Joe Burrow, who is the favorite for the Heisman Trophy.
Burrow battled for the starting job as J.T. Barrett's successor in the spring of 2018 with Dwayne Haskins and Tate Martell, but once the position was won by Haskins, Burrow sought a starting gig as a graduate transfer.
LSU became Burrow's new home and Haskins had a historic season for Ohio State. After averaging 222.6 passing yards per game with 16 touchdowns and five interceptions as a junior last fall, Burrow broke out averaging 362.7 yards with 48 scores to six picks this year.
This installment of BSB Reprints includes our story from Burrow's commitment in 2014 to his battle with Haskins and Martell in 2018 to his subsequent transfer shortly after.
.
Download PDF