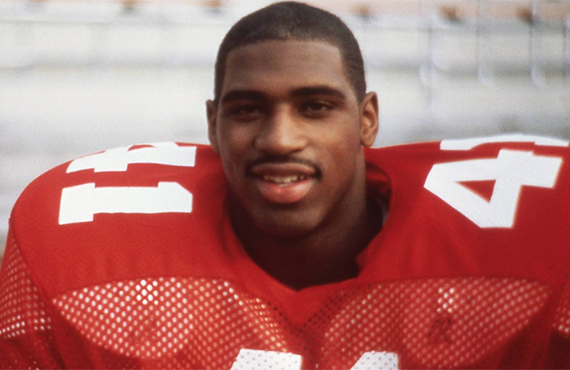 Buckeye Sports Bulletin readers recently discussed who are the best running backs in Ohio State's illustrious history on The Forum.
While Keith Byars was mentioned along with Archie Griffin, Eddie George and more recent standouts in Ezekiel Elliott and J.K. Dobbins, some felt he was not given enough credit.
Helping provide more context to the greatness of Byars as a Buckeye, we delved into the BSB archives and uncovered seven different stories featuring Byars from 1983 and 1984, as well as the box scores against Purdue in 1983 and Iowa in '84. Those box scores show that Byars became the first Buckeye in 34 years to gain 100 rushing yards and 100 receiving yards in the same game against Purdue and scored touchdowns three different ways against Iowa for a total of five.
We had previously reviewed Byars' historic performance against Illinois, but his play against Purdue and Iowa showed he was far from a one-hit wonder.
This installment of BSB Reprints features our coverage of multiple dominant performances by Byars where he led Ohio State to Big Ten victories.
.
Download PDF