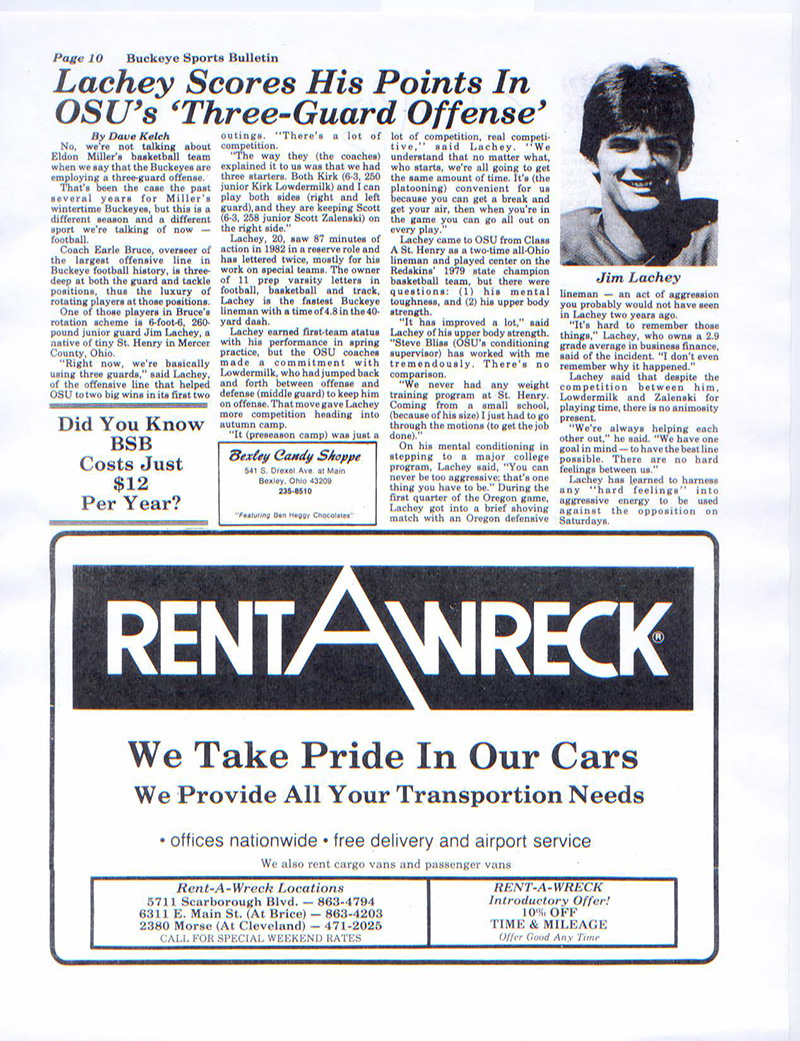 With Ohio State legacy and Columbus Grandview Heights 2020 three-star tight end Luke Lachey drawing interest from the Buckeyes after competing at Ohio State's skills/big man camp, we decided to look back at our coverage of his father, Jim Lachey.
From Jim Lachey's friendship with his roommate, quarterback Mike Tomczak, to OSU's 'Three-Guard Offense' to the L&L Connection between him and fellow guard Kirk Lowdermilk to the infamous failure of 'Lachey Right,' BSB looks back at our coverage of Jim Lachey's time at Ohio State in this installment of BSB Reprints.
Click the button below or the image on the left to open the latest BSB reprints.
Download PDF