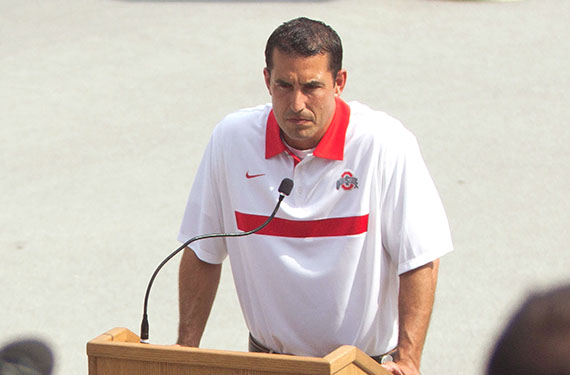 Since there will be no football preview issue this fall, we went back through the Buckeye Sports Bulletin archives and randomly selected a football preview issue for several of the recent installments of BSB Reprints.
Starting next week we will be reviewing some of the most memorable Ohio State games from the respective week of the season throughout our 39 years of covering the Buckeyes.
Nine years ago, Ohio State was preparing for its first season without former head coach Jim Tressel and star quarterback Terrelle Pryor. Former defensive coordinator Luke Fickell took Tressel's spot and freshman Braxton Miller and senior Joe Bauserman competed to replace Pryor.
This edition of BSB Reprints includes the 2011 season preview issue, featuring breakdowns of every position, as well as columns discussing expectations for the team, in addition to a story on the quarterback battle. 
.
Download PDF