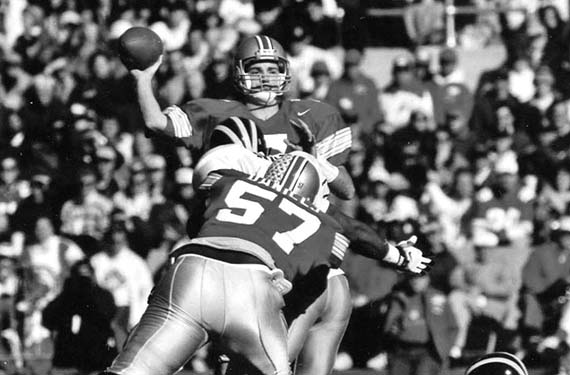 Since there will be no football preview issue this fall, we went back through the Buckeye Sports Bulletin archives and randomly selected a football preview issue for this installment of BSB Reprints.
Twenty-two years ago, John Cooper was preparing his team for the upcoming season following a disappointing end to the 10-3 campaign with losses to Michigan and Florida State. 
The Buckeyes returned 17 starters and entered the fall of 1998 as the No. 1 team in the country, ending an 18-year drought from the top spot.
This edition of BSB Reprints includes the 1998 season preview issue, featuring breakdowns of every position, as well as columns, in addition to a story about the national title aspirations accompanying the No. 1 ranking for the '98 Buckeyes.
.
Download PDF