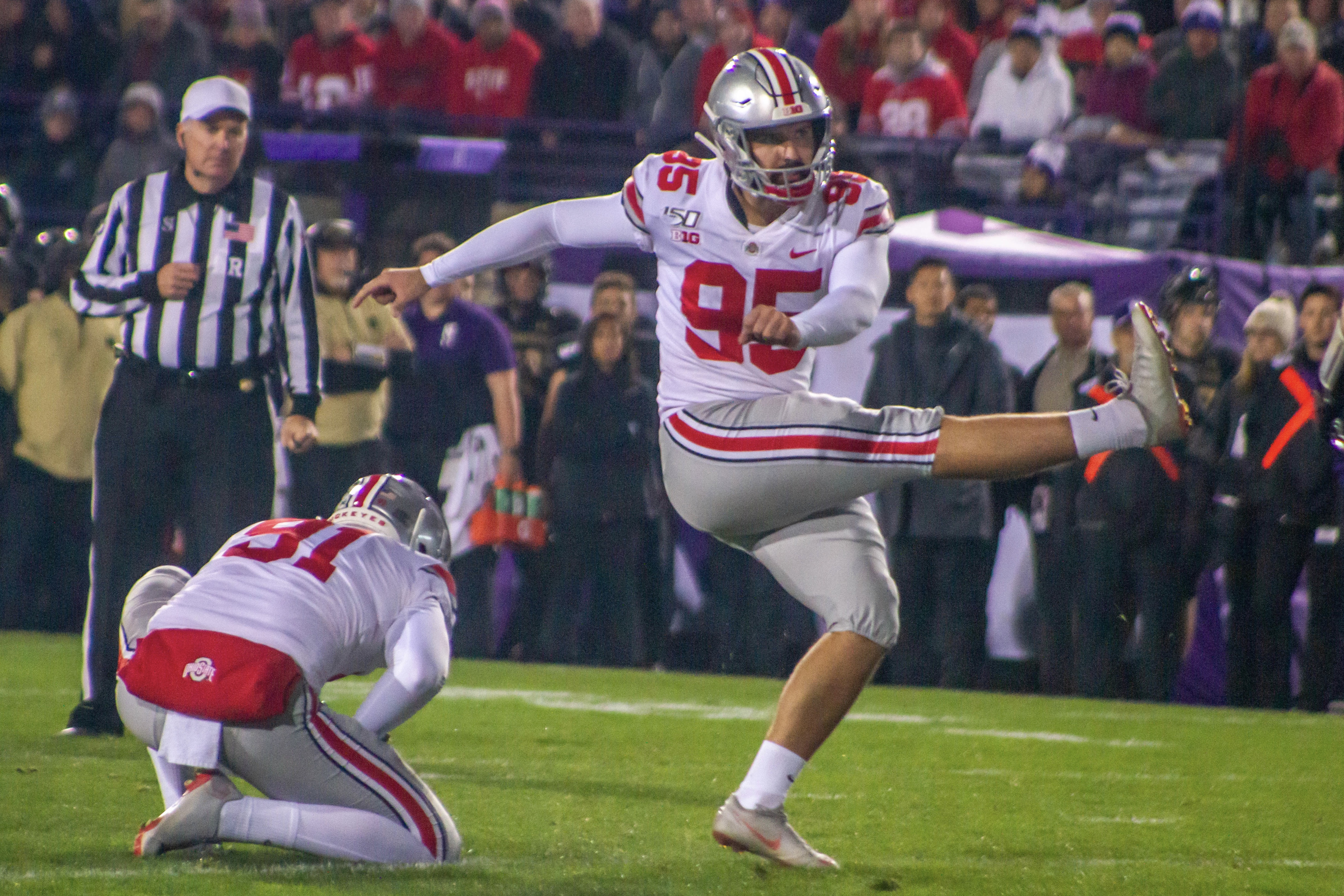 Ohio State's Dec. 19 battle with Northwestern for the Big Ten title game is officially set, as are six other matchups in the Big Ten for the upcoming weekend, dubbed "Championship Week" by the conference.
The Buckeyes and Wildcats will kick off the action on Saturday at noon on FOX, followed by Minnesota at Wisconsin (4 p.m.) on the Big Ten Network, Illinois at Penn State (5:30 p.m.) on FS1, Michigan at Iowa (7 p.m.) ESPN and Michigan State at Maryland (7:30 p.m.) Big Ten Network.
Friday night has some action too, with Nebraska heading to Rutgers (4 p.m.) on the Big Ten Network, and Indiana hosting Purdue (7:30 p.m.) also on BTN.
While the Big Ten originally indicated that it planned to have matchups determined by the standings, it appears to have made many of the matchups on the fly, including Wisconsin-Minnesota, a Big Ten West battle and Michigan State-Maryland, featuring two teams in the East.
Were it designed as originally intended, Indiana would be set to face off against Iowa, but the Big Ten appears to have reworked the schedule to make up rivalry games, as it did with the Hoosiers and Boilermakers.