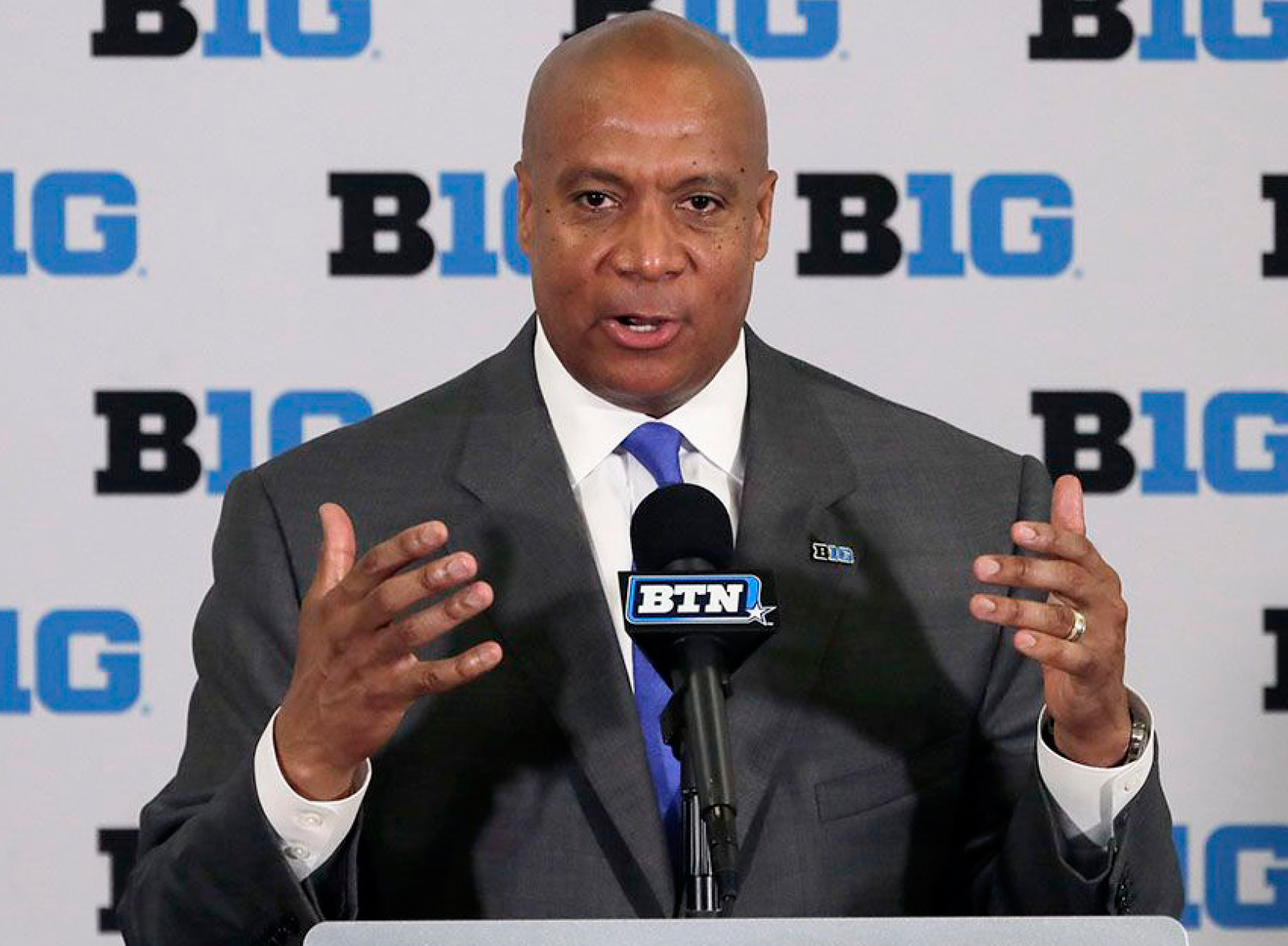 With the Big Ten media rights set to expire in 2023, media conglomerates are preparing to make a bid that would pair them with one of the top conferences in collegiate sports.
According to Michael Smith of Sports Business Journal, the Big Ten will become the first conference to eclipse $1 billion annually when it negotiates its next media-rights deal later this year. Smith said several well-placed sports business sources expect the conference to double the $440 million in annual rights fees that Fox and ESPN currently offer.
Sports Business Journal's John Ourand reported that the Big Ten already entered an exclusive negotiating window with ESPN. Still, he doesn't believe the two sides will agree to terms because the conference can take its rights to the marketplace, where multiple bidders can drive up the price. According to numerous reports, media companies like CBS and NBC have a strong interest.
Smith said the Big Ten remains the final "ratings titan" yet to sign a long-term media deal. The ACC and SEC signed contracts with ESPN — the Atlantic Coast at $240 million per year through 2036 and the Southeastern at $300 million per year through 2034. With the Pac-12 struggling on the competitive stage and the Big 12 losing Texas and Oklahoma after two more seasons, now might be the time to back up the Brinks trucks for the Big Ten's media rights.
In 2017, the Big Ten signed a six-year. $2.64 billion deal with Fox and ESPN that pays out about $440 million each year, evenly distributed among the 14 member schools. In 2020, the SEC inked a 10-year, $3 billion with Disney that will commence in 2024.
NBC views the Big Ten combination and its existing deal with Notre Dame football as the "perfect one-two punch," a source told Smith. NBC dropped its $100 million deal with the National Hockey League, allowing the company to boost its college football portfolio if it so chooses.
"We don't comment on specific strategies of our company," an NBC spokesperson told Smith, "but we're always interested in high-quality sports with wide appeal."