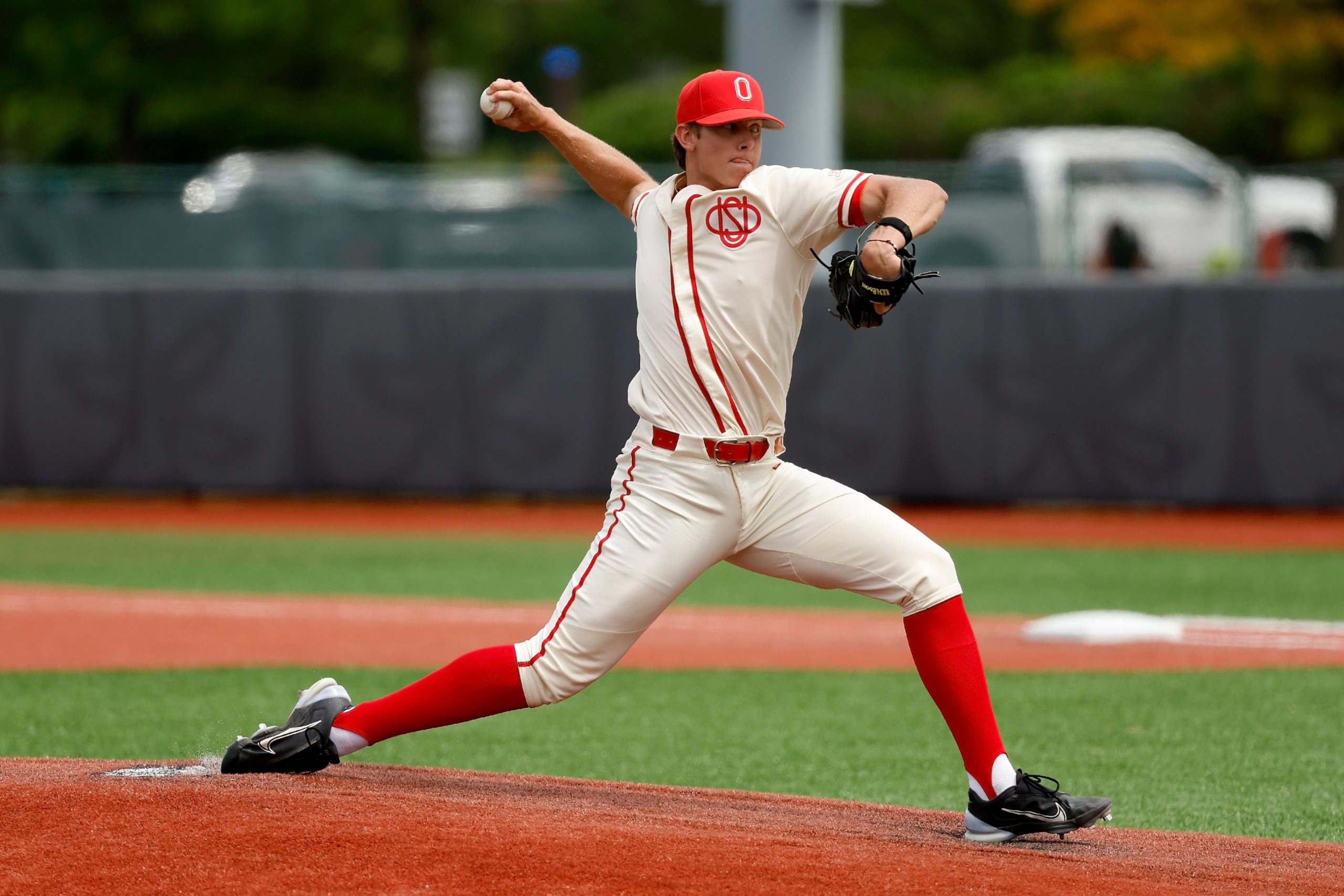 Ohio State baseball swept Michigan to close the regular season, ending the year on a nine-game winning streak, tying the program's longest win streak since 2009.
The Buckeyes closed out the schedule with 7-3, 9-5 and 7-2 wins over the Wolverines, winning their series against Michigan for the first time since 2019 and sweeping them for the first time since 2016.
It sent the seniors out on a high note, including Joey Aden, Cole Andrews, Jameson Campbell, Nolan Clegg, Justin Eckhardt, Marcus Ernst, Nick Erwin, Jonah Jenkins, Caden Kaiser, Wyatt Loncar, Will Pfennig and Blayne Robinson.
With the series win over the Wolverines as well as the nine-game winning streak to close the season – including victories over Iowa, UCF and Central Michigan, as well as a three-game sweep of UNC Greensboro – the Buckeyes closed the season with a 31-25 record and a 9-15 mark in conference play under first-year head coach Bill Mosiello. It's the most wins for Ohio State in a single season since going 36-27 in 2019.
While the season did not reach the heights that Mosiello had hoped for during his first season, as the Buckeyes missed out entirely on the Big Ten Tournament, it offered a high note to end the season on as Ohio State continues to work back to contention next season under Mosiello.