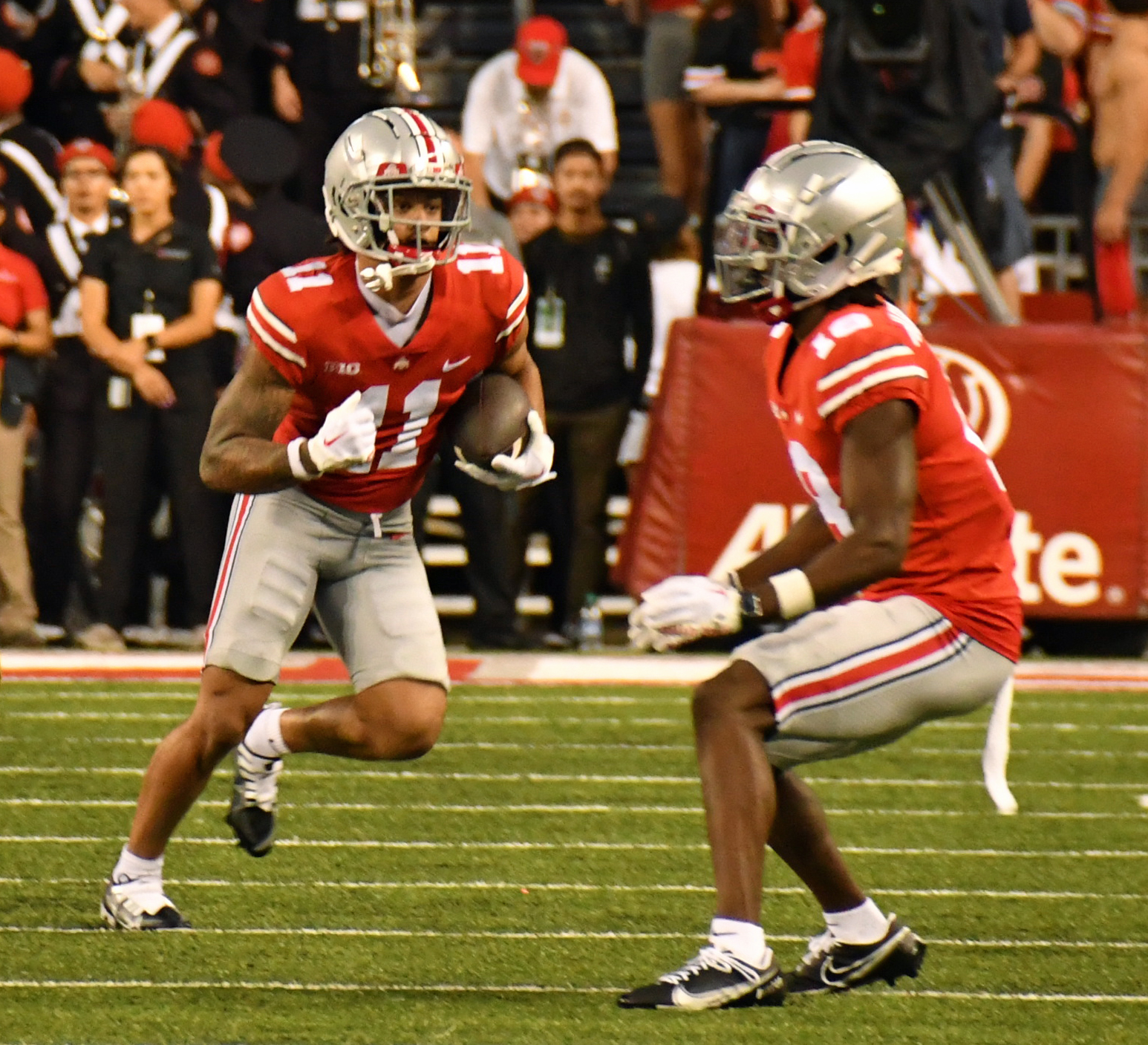 Ohio State will kick off at noon against Arkansas State and could be without a pair of receivers as well as depth in secondary, as wideouts Jaxon Smith-Njigba and Julian Fleming are both listed as game-time decisions and cornerback Jordan Hancock is listed as unavailable for the Buckeyes.
Smith-Njigba played briefly in the Buckeyes' opener before leaving with a leg injury, and Fleming was a game-time decision last week but ultimately did not see the field. Hancock is a surprise on the list as he was healthy against Notre Dame – playing exclusively on special teams – though he did deal with injuries throughout fall camp.
Hancock could have seen an expanded role against the Red Wolves given the likelihood that Ohio State would look to get some backups on the field.
Also unavailable for the Buckeyes is wide receiver Kamryn Babb, who will await another week to debut this season, and cornerback Lloyd McFarquhar, who was listed as unavailable last week. Ohio State will also be without linebacker Mitchell Melton and running back Evan Pryor, who have been ruled out for the season.
Game-Time Decision
WR Julian Fleming
WR Jaxon Smith-Njigba
Unavailable
WR Kamryn Babb
CB Jordan Hancock
CB Lloyd McFarquhar
LB Mitchell Melton
RB Evan Pryor