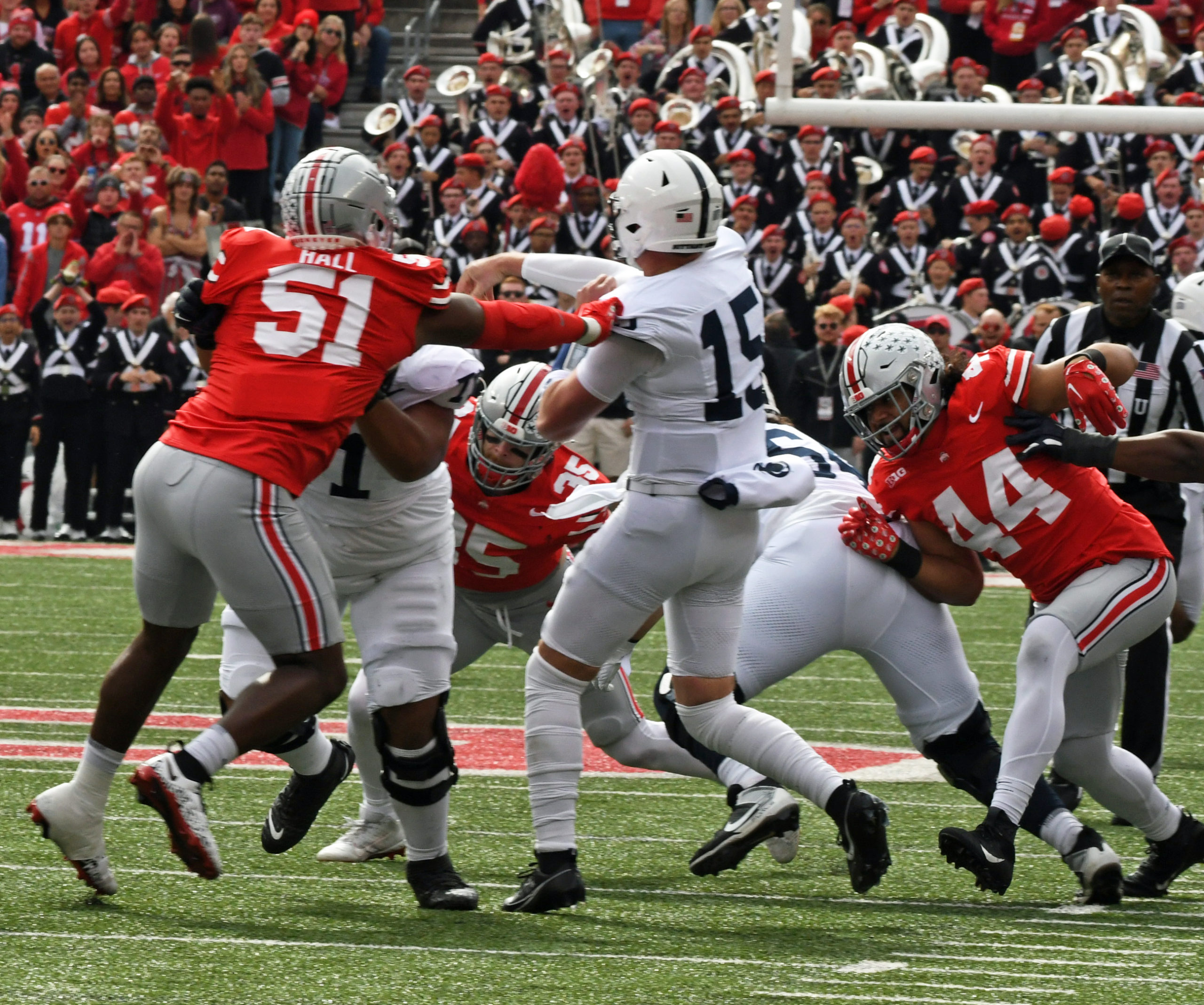 Ohio State will be without a pair of defensive starters against Minnesota as defensive tackle Mike Hall Jr. and Lathan Ransom will both be out, while backup quarterback Devin Brown and linebacker Tommy Eichenberg are questionable to play against the Gophers.
Hall played just one series last week against Michigan State before exiting with an undisclosed injury, while Ransom is expected to miss the rest of the regular season after suffering a non-contact injury against Wisconsin on Oct. 28.
Hall's absence is expected to be filled by committee with Hero Kanu and Tywone Malone, while Ransom – as has been the case the last few weeks – will be filled in for by Sonny Styles, who Ohio State has shifted over from nickel to bandit. The Buckeyes will receive a boost in the secondary, however, as safety Josh Proctor is expected to be available for Ohio State after missing last week.
Brown reaggravated an ankle injury last week in pre-game warmups, while Eichenberg suffered an arm injury against Rutgers on Nov. 4. Senior linebacker Cody Simon is expected to start in his place if Eichenberg is not able to play against Minnesota.
Ohio State will also be without defensive lineman Jason Moore and Will Smith Jr., safety Cameron Martinez and wide receiver Kyion Grayes. Here is the full availability report:
Questionable
QB Devin Brown
LB Tommy Eichenberg
Out
WR Kyion Grayes
DT Mike Hall Jr.
SAF Cameron Martinez
DL Jason Moore
SAF Lathan Ransom
DL Will Smith Jr.