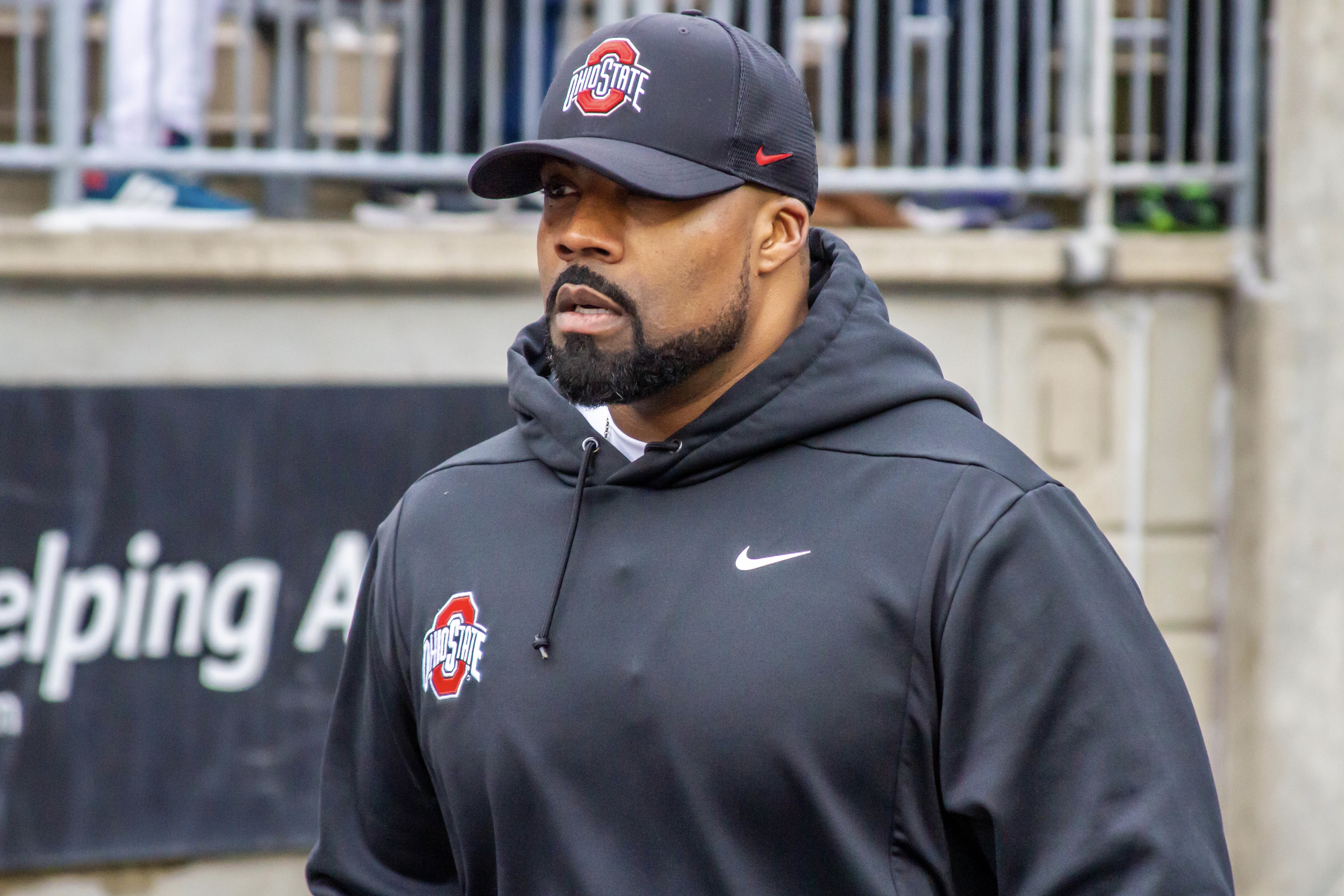 A report from ESPN's Pete Thamel says former Ohio State linebacker coach Al Washington has already found his next destination. Notre Dame is set to hire the Ohio native as the Fighting Irish defensive run game coordinator and defensive line coach, helping to further flesh out new head coach Marcus Freeman's staff.
Washington was not brought back at Ohio State following the 2021-22 season, as head coach Ryan Day retooled the majority of the defensive staff with three new assistant hires that required three corresponding departures, which ended up being Washington, defensive coordinator Kerry Coombs and secondary coach Matt Barnes.
Washington said his goodbyes to Ohio State on Saturday.
Beyond their connections at Ohio State, Freeman and Washington worked together at Cincinnati in 2017 when Freeman was in his first season as defensive coordinator/linebackers coach and Washington coached the defensive line for one season.
Washington got his first assistant coaching job at Boston College 2012, where he remained for five seasons before stops at Cincinnati and Michigan, eventually ending up at Ohio State for three seasons.