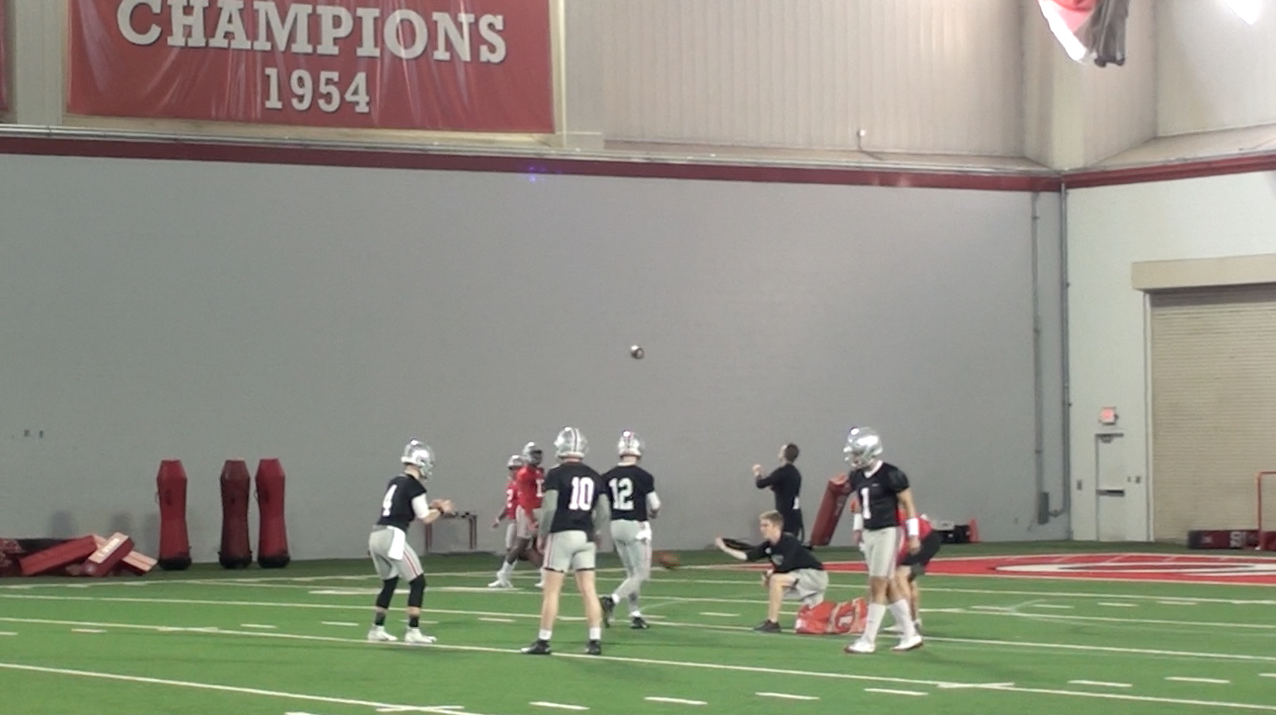 Back to the indoor field Wednesday at the Woody Hayes Athletic Center, Ohio State started spring camp with its new wave of Buckeyes on display.
After head coach Ryan Day ran his first spring practice at the helm for OSU, he fielded questions from reporters in the the team room.
Among the topics, Day delved into Ohio State's situation at quarterback situation with sophomore Justin Fields and redshirt freshman Matthew Baldwin set to battle for the starting job.
The signal callers headlined the start of the Buckeyes' new age under Day officially at the spring's first practice. Get a glimpse of Fields, Baldwin and the rest of the team in action with the highlights below.
Quarterbacks
Passing game coordinator/quarterbacks coach Michael Yurcich and senior offensive quality control coach Corey Dennis oversaw OSU's quarterbacks while Day scanned each position group across the field. Fields and Baldwin led the signal callers, followed by fifth-year senior Chris Chugunov and sophomore walk-on Danny Vanatsky.
Drills
Beyond the quarterbacks, highlights from the rest of the practice are included below across various position groups. Featured among the drills are the offensive line, defensive line, running backs, wide receivers, linebackers, cornerbacks and safeties.