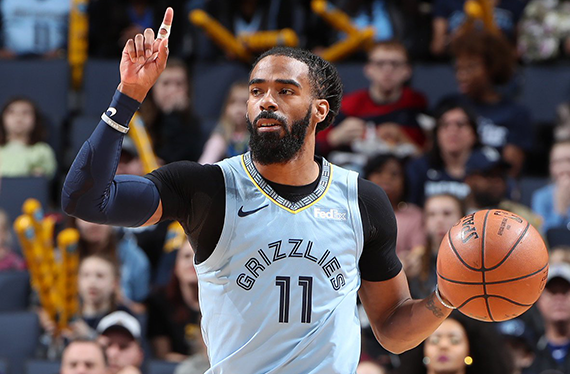 Former Ohio State point guard Mike Conley is reportedly on the move after he was traded from the Memphis Grizzlies to the Utah Jazz on Wednesday morning. The deal was first reported by Shams Charania of The Athletic and Stadium, while ESPN's Adrian Wojnarowski first shared the terms of the trade.
Memphis is trading franchise star Mike Conley Jr. to Utah, league sources tell @TheAthleticNBA @Stadium.

— Shams Charania (@ShamsCharania) June 19, 2019
The Grizzlies — who are widely expected to pick Murray State point guard Ja Morant with the No. 2 overall pick in Thursday's NBA Draft — will receive a package of forwards Grayson Allen, Kyle Korver and Jae Crowder, the 23rd pick in this year's draft and a future first-round pick in exchange for Conley.
The No. 4 overall pick in the 2007 NBA Draft, the 31-year-old Conley leaves Memphis as the Grizzlies' all-time leader in games (788), points (11,733), assists (4,509) and steals (1,161). He also led the team to seven playoff appearances in 12 seasons, including a berth in the Western Conference Finals in 2012-13.
Conley — who averaged a career-high 21.1 points, 6.4 rebounds and 1.3 assists last season — joins a team in Utah that has reached the playoffs in three straight seasons, but is still a step away from contention. He complements all-star shooting guard Donovan Mitchell and will provide a significant boost over Ricky Rubio, who has been the Jazz's starting point guard for the last two years.
Conley has two years and $67 million left on his contract with a player option for the final year.