WiFi Installation Begins In Ohio Stadium, Schottenstein Center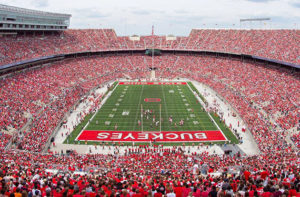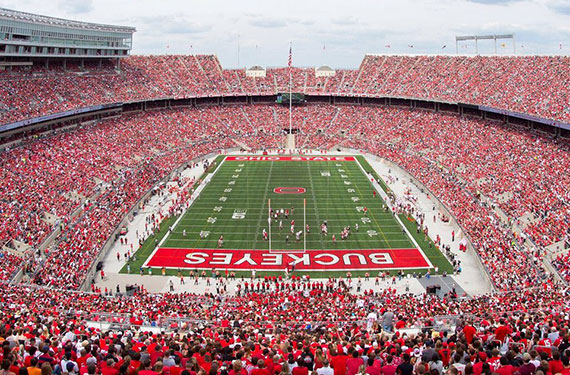 Ohio State announced before the start of last season plans to install WiFi at Ohio Stadium and the Jerome Schottenstein Center, and it appears that project is finally nearing completion.
Athletic director Gene Smith shared a photo on Twitter Tuesday afternoon of WiFi equipment being installed on the handrails in the stadium's south stands.
WiFi is being installed in 🏟 The Shoe! #GoBucks pic.twitter.com/NaX49qy5Oa

— gene smith (@OSU_AD) July 23, 2019
The $18.6 million project — which also includes the installation of additional wireless access points around campus — is expected to be completed by the Buckeyes' season opener against Florida Atlantic on Aug. 31.
To road to get to this point has been quite exhausting, however.
Ohio State signed a contract with Verizon Wireless in 2012 to bring WiFi to both the football stadium and basketball arena by Fall 2015, but the installation did not occur. The university then sued the telecommunications company, but school officials have noted the lawsuit is still pending.
Another plan to bring WiFi to both venues by 2018 was discussed and ultimately shelved following an "unusually tense" board of trustees meeting in June 2017. The current project was then announced in April 2018 with hopes of "create a more seamless, efficient and modern end user experience."
Construction at the Schottenstein Center is expected to conclude in October, meanwhile, just in time for the start of the 2019-20 basketball season.