OHIO STATE vs. TCU: BSB Game Thread, Photos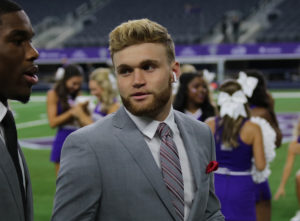 No. 4 Ohio State (2-0, 1-0 Big Ten) faces No. 15 TCU (2-0) tonight at AT&T Stadium in Arlington, Texas, marking the first true test for either team in 2018.
The Buckeyes arrived at the stadium about two hours before kickoff. In order to get to the locker room, they strolled across the same field they won the Cotton Bowl against USC on back in December. It's also the location of Ohio State's most recent national title, which came in 2014-15 against Oregon in the first-ever College Football Playoff.
Some pregame photos can be found in the gallery below. You can join in on the official game thread on the BSB Forum by clicking here.