Ohio State Student Season Ticket Sales Down By 6,500, Per Report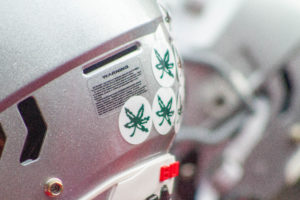 Ohio State's game attendances may still be high, but it is not coming as much through a usual source.
According to a report by Andy Anders of The Lantern, student season ticket sales have dropped from 28,392 in the 2018 season down to 21,716 for this year.
That is a decrease of 6,676 tickets, and a 23.5 percent decline from a season ago. It is the first time since 2011 that less than 25,000 tickets were sold.
The decline could be due to a few factors: one being the university's idea to move to online ticket orders instead of having to wait in line at the Schottenstein Center to pick them up in person. The other could be a lack of a Michigan game on the home schedule.
But the Buckeyes' home schedule is not a weak one: the team has four matchups in Ohio Stadium against teams in the Top 25 as of now: No. 13 Penn State, No. 14 Wisconsin, No. 18 Michigan State and No. 21 Maryland.
While the Terrapins can be listed as a surprise, the Nittany Lions, Badgers and Spartans have always promised a tough matchup.
Even with the dramatic decrease in student season ticket sales, Ohio State has had attendances of 103,228 against Florida Atlantic and 104,089 against Cincinnati to open its season, showing that students may be going for more single-game options rather than the options provided by the university.