Ohio State Adds Grad Transfer Quarterback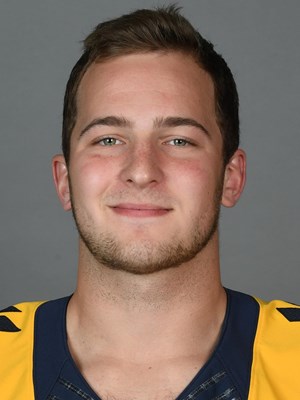 Quarterback Chris Chugunov has officially joined the Ohio State football team, the Buckeyes announced Saturday afternoon.
Chugunov, a West Virginia graduate transfer, will have two years of eligibility remaining while he works on a master's degree in hospitality management. The 6-1, 203 pounder from Skillman (N.J.) Montgomery will wear No. 4 for the Buckeyes.
He enrolled at West Virginia back in 2015 before redshirting his freshman season. Chugunov played in eight games with the Mountaineers, including two starts last season in place of Will Grier, completing 45 of 95 passes for 551 yards with three touchdowns and three interceptions.
The addition of Chugunov provides depth for the Buckeyes as they enter the season with just two healthy scholarship quarterbacks on the roster – starter Dwayne Haskins and backup Tate Martell. Freshman Matthew Baldwin is close to 100 percent, but has spent the past several months recovering from a January knee surgery.
[divider line_type="Full Width Line" line_thickness="2″ divider_color="default"][nectar_btn size="jumbo" button_style="regular" button_color_2="Accent-Color" icon_family="none" url="http://www.buckeyesports.com/boards/bsb-fan-forum/qb-chugunov-officially-joins-buckeyes/" text="Join The Conversation"]