BSB Reprints: Schlichter Throws For 458 Against Florida State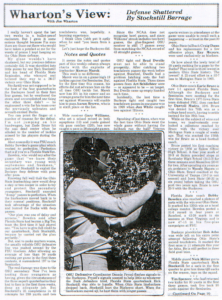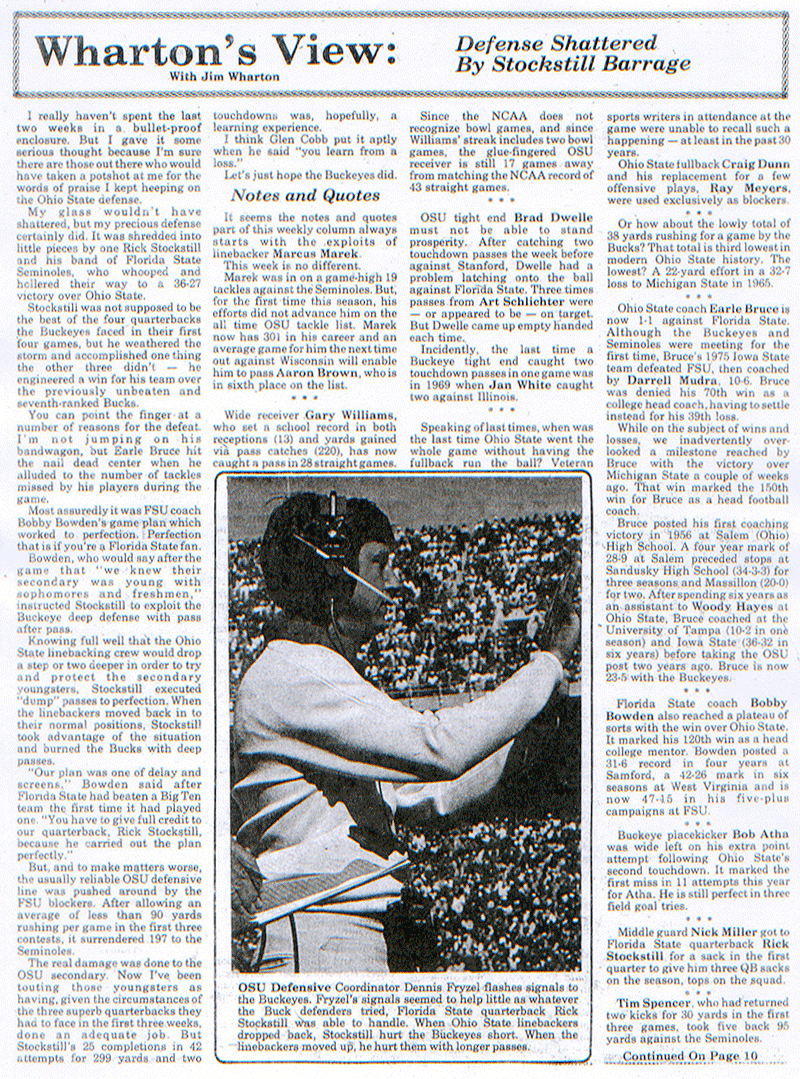 [image_with_animation image_url="10782″ alignment="" animation="None" border_radius="none" box_shadow="none" max_width="100%" img_link="http://www.buckeyesports.com/reports/BSBReprintsPassingRecord.pdf"]On Oct. 6, Ohio State sophomore quarterback Dwayne Haskins threw for 455 yards in a 49-26 win over Indiana. That number was just 3 yards short of Art Schlichter's program record set in 1981 during a 36-27 loss to Florida State.
In honor of Haskins' big day, and Schlichter's still-standing record, BSB is reprinting stories from the Oct. 10, 1981, edition of Buckeye Sports Bulletin, covering Ohio State's loss to the Seminoles. Schlichter completed 31 of 52 passes that day with a pair of touchdowns. Gary Williams was his leading receiver, catching 13 passes for 220 yards and a score.
Click the button below or the image on the left to open the latest BSB reprints.[divider line_type="No Line" custom_height="60″][nectar_btn size="large" button_style="regular" button_color_2="Accent-Color" icon_family="default_arrow" url="http://www.buckeyesports.com/reports/BSBReprintsPassingRecord.pdf" text="Download PDF"]