BSB Reprints: Rickey Dudley Shined On Hardwood And Gridiron At Ohio State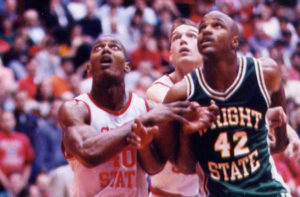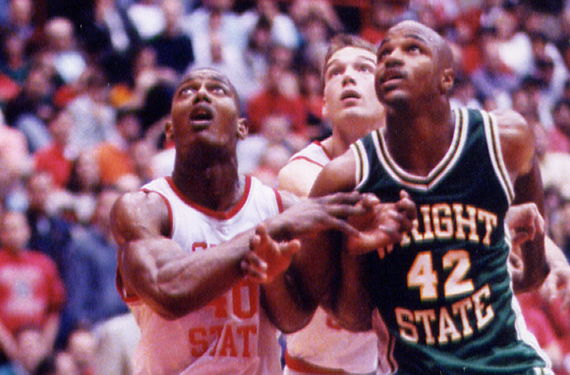 [image_with_animation image_url="26686″ alignment="" animation="None" img_link_target="_blank" border_radius="none" box_shadow="none" max_width="100%" img_link="https://www.buckeyesports.com/reports/BSBReprints_Dudley.pdf"]
Buckeye Sports Bulletin readers agreed Rickey Dudley was the best Ohio State tight end of the 1990s in the forum.
We delved into the deep BSB archives and uncovered nine different stories featuring Dudley from May 1990-April 1996.
A unique Buckeye standout, Dudley thrived in both basketball and football for the Scarlet and Gray in the 90s.
This installment of BSB Reprints features our coverage of Dudley's successes on both the hardwood and gridiron before he became the ninth overall pick in the 1996 NFL Draft.
.[divider line_type="No Line" custom_height="60″][nectar_btn size="large" open_new_tab="true" button_style="regular" button_color_2="Accent-Color" icon_family="default_arrow" url="https://www.buckeyesports.com/reports/BSBReprints_Dudley.pdf" text="Download PDF"][divider line_type="Full Width Line" line_thickness="2″ divider_color="default"][nectar_btn size="jumbo" button_style="regular" button_color_2="Accent-Color" icon_family="none" url="http://www.buckeyesports.com/boards/" text="Join The Conversation"]pdf