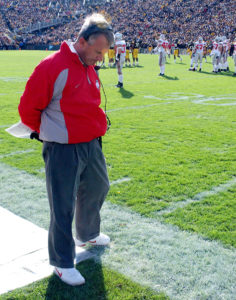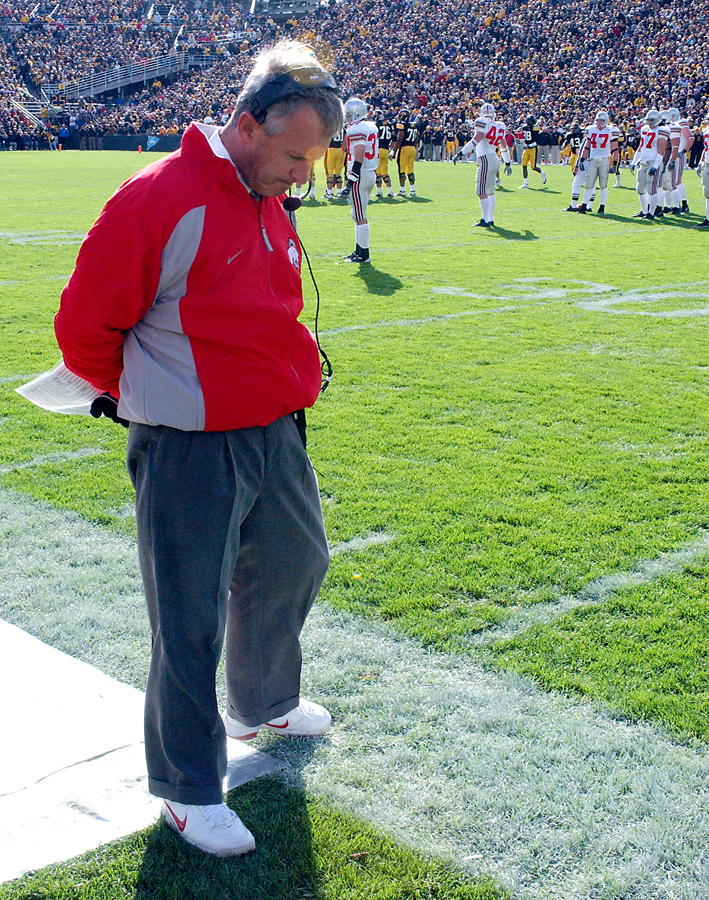 BSB Reprints: Ohio State Falls To 0-3 In Big Ten With Loss To Iowa In 2004
[image_with_animation image_url="31656″ animation="None" hover_animation="none" alignment="" img_link_target="_blank" border_radius="none" box_shadow="none" image_loading="default" max_width="100%" max_width_mobile="default" img_link="https://www.buckeyesports.com/reports/BSBReprints_2004_Iowa.pdf"]A recent note on the BuckeyeSports.com Forum touched on Ohio State's 33-7 loss at Iowa in 2004. The game was one of the low points of the Jim Tressel era at Ohio State. The lopsided defeat dropped the Buckeyes to 0-3 in the Big Ten on the way to an 8-4, 4-4 season. But the game also marked the start of the Troy Smith era at Ohio State, with the future Heisman Trophy winner coming on in relief of Justin Zwick at quarterback in the second quarter and the Buckeyes already trailing 17-0.
With this edition of Reprint Thursday, we take a look at that game with stories from the Oct. 23, 2004 issue of Buckeye Sports Bulletin.
.[divider line_type="No Line" custom_height="60″][nectar_btn size="large" open_new_tab="true" button_style="regular" button_color_2="Accent-Color" icon_family="default_arrow" url="https://www.buckeyesports.com/reports/BSBReprints_2004_Iowa.pdf" text="Download PDF"][divider line_type="Full Width Line" line_thickness="2″ divider_color="default"][nectar_btn size="jumbo" button_style="regular" button_color_2="Accent-Color" icon_family="none" url="http://www.buckeyesports.com/boards/" text="Join The Conversation"]