BSB Reprints: Luke Fickell Returns To Ohio State As Assistant Coach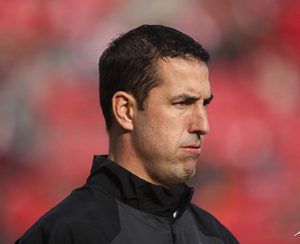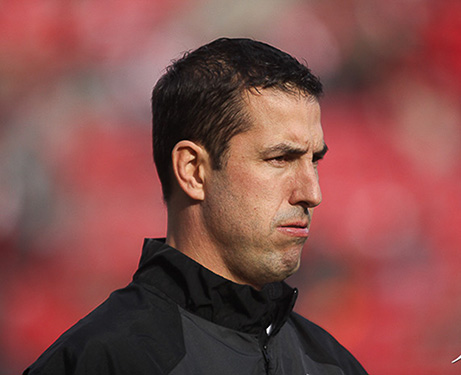 [image_with_animation image_url="17375″ alignment="" animation="None" border_radius="none" box_shadow="none" max_width="100%" img_link="http://www.buckeyesports.com/reports/BSBReprints_Fickell.pdf"]After his excellent playing career at Ohio State, Luke Fickell joined the New Orleans Saints but his NFL career ended before it could start with an ACL injury.
Then, Fickell returned to Ohio State as a graduate assistant or one year before becoming a defensive line coach at Akron.
Following his two seasons coaching defensive line for the Zips, Fickell returned to Ohio State as the special teams coordinator.
This installment of BSB Reprints travels back to March 2002 to our coverage of Fickell's hiring and also includes our extensive interview with Fickell from the July 2017 Interview Issue.
.[divider line_type="No Line" custom_height="60″][nectar_btn size="large" button_style="regular" button_color_2="Accent-Color" icon_family="default_arrow" url="http://www.buckeyesports.com/reports/BSBReprints_Fickell.pdf" text="Download PDF"]
[divider line_type="Full Width Line" line_thickness="2″ divider_color="default"][nectar_btn size="jumbo" button_style="regular" button_color_2="Accent-Color" icon_family="none" url="http://www.buckeyesports.com/boards/" text="Join The Conversation"]