2018 NBA Draft: When, Where, How To Watch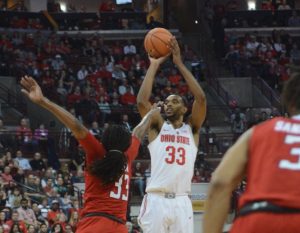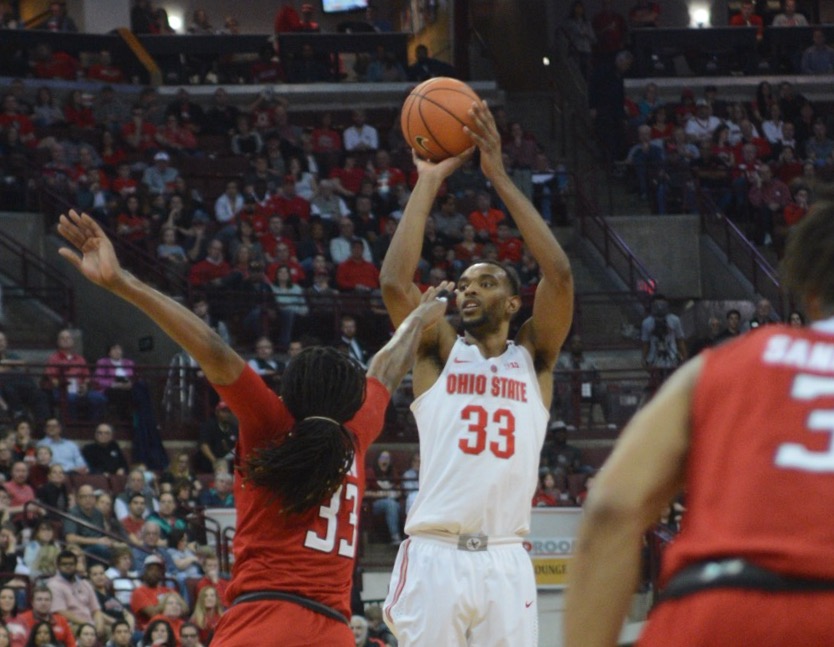 The 2018 NBA draft is set for Thursday night, and Ohio State is expected to be represented for the first time since guard D'Angelo Russell was selected second overall by the Los Angeles Lakers in 2015. This time around, former Buckeyes star forward Keita Bates-Diop, who was the Big Ten Player of the Year in 2017-18, is projected to be a late first round selection.
Forward Jae'Sean Tate, a fan favorite in Columbus, and guard Kam Williams, who tested NBA waters before opting to return to Ohio State last year, will be hoping to be their names called as well. If not drafted, Tate and Williams will likely have summer league invitations at least.
Here's everything you need to know in order to keep track of tonight's events:
What: 2018 NBA Draft
When: Thursday, June 21; 7 p.m.
Where: Barclays Center; Brooklyn, N.Y.
TV/Online Live Stream: ESPN/WatchESPN
[nectar_btn size="jumbo" button_style="regular" button_color_2="Accent-Color" icon_family="none" url="http://www.buckeyesports.com/boards/bsb-fan-forum/official-nba-draft-thread/" text="Join The Conversation"]
Draft Order
Phoenix Suns
Sacramento Kings
Atlanta Hawks
Memphis Grizzlies
Dallas Mavericks
Orlando Magic
Chicago Bulls
Cleveland Cavaliers
New York Knicks
Philadelphia 76ers
Charlotte Hornets
Los Angeles Clippers
Los Angeles Clippers
Denver Nuggets
Washington Wizards
Phoenix Suns
Milwaukee Bucks
San Antonio Spurs
Atlanta Hawks
Minnesota Timberwolves
Utah Jazz
Chicago Bulls
Indiana Pacers
Portland Trail Blazers
Los Angeles Lakers
Philadelphia 76ers
Boston Celtics
Golden State Warriors
Brooklyn Nets
Atlanta Hawks
Phoenix Suns (first pick of round two)
Memphis Grizzlies
Dallas Mavericks
Atlanta Hawks
Orlando Magic
New York Knicks
Sacramento Kings
Philadelphia 76ers
Philadelphia 76ers
Brooklyn Nets
Orlando Magic
Detroit Pistons
Denver Nuggets
Washington Wizards
Charlotte Hornets
Houston Rockets
Los Angeles Lakers
Minnesota Timberwolves
San Antonio Spurs
Indiana Pacers
New Orleans Pelicans
Utah Jazz
Oklahoma City Thunder
Dallas Mavericks
Charlotte Hornets
Philadelphia 76ers
Oklahoma City Thunder
Denver Nuggets
Phoenix Suns
Philadelphia 76ers